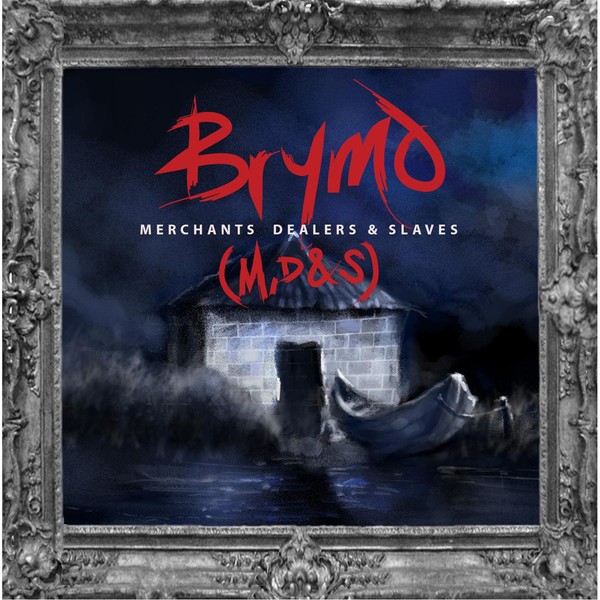 Artiste – Brymo
Producer – Mikky Me
Features – David
Running Time: 31:59
Chocolate City's runaway vocalist – Brymo has unleashed his third studio album christened 'Merchants, Dealers & Slaves'; battling for the future of his career as an artiste. The 'Son of a Kapenta' is in prime "fighting" form, singing for his life and delivering an emotional, mysterious and poetic masterpiece that will stand the test of time. An art bound to take you to a safe haven; Mr. Olawale outdid himself as he collaborated with 'Mikky Me' to produce the album of the year (when compared to the shallow releases 2013 has witnessed).
If we say M, D & S can be matched to Asa's debut album or likened to something you will stumble on in Fela's discography; we are not exaggerating… Equipped with his heart and voice, Brymo complexly wows and amazes. Digest our track-to-track review and know which song moves best:
Truthfully: The third constituent of his ill-fated second LP 'Son of a Kapenta' proclaimed Olawale a lover and he is; Brymo sings from the heart about love on the opening cut 'Truthfully'. Stronger and more emotive  than any piece on her predecessor; Brymo employs his gritty voice as he let out lyrics, "Truthfully, honestly/I no fit see you/ if I no see me/you be like my blueprint/there is no plan without you/there is something about you, truthfully' on the chorus.

Money Ft. David: "You dey think about boobie/she dey think about your puurse"; love does not pay the bills so Brymo is still a dealer. Accompanied by seasoned guitarist 'David' who is to be blamed for the enchanting guitar rifs heard on the rich instrumentation of 'Money', Ashimi wows with his vocals and arguably births the LP's brightest moment.

Dear Titilope: The third number ushers in 'Merchants, Dealers & Slaves' greatest strengths as Brymo leaves his 'crush' named 'Titilope' as he moves to 'Eko'(Lagos) for the fame and fortune she has to offer.

Eko: We do not want to be in Titilope's shoes nonetheless 'Eko' will stir deep emotions. The message is very relatable; the excellent instrumentation orchestrated by Mikky Me… 'Eko' is one helluva song. It has 'timeless' written all over!

Grand Pa: GrandPa is a rolling stone because he is getting older? Heavily influenced by afrobeats just like majority of the body of work, Brymo complains about his father's father ever rising care-free attitude.

Down: 'Down' is a poetic and stunning piece. "Them say the chief/ him dey sleep with the thief wife/aboki for corner e sleep with the chief wife/ the neighbour daughter carry belle for the thief child"; the stellar cut which serves as the album lead single addresses the ills, chain reaction and rollercoaster of happenings in the town, or should I say society.

Cheap Wine: The 3:20 tracks starts with mesmerizing strings and can be described as a song inspired by the saying; "there are better days ahead". Preaching hope and perseverance, Brymo is sure and hopes you join him to have fun, dance, drink 'Cheap Wine' and dream on.

Purple Jar: The unfaithful ways of the singers led to heartbreak and love lost arises on 'Purple Jar'. With lyrics carrying heavy undertones, Brymo haunts with this song.

Everyone Gets to Die: On an amazing reggae influenced instrumentation, Brymo sings about the growing inequality between rich and poor as he says 'Everyone Gets To Die'.

Se Bo'timo:  Sung entirely in his native dialect 'Yoruba', Brymo teases memory of Asa on 'Se Bo' Timo; which means "Cut your coat according to your size". The tenth track is the soul centre of the album and talks about staying true to oneself because tongues will always wag; prioritize and be clear about your purpose.

M, D & S: Strangely short, the LP closes with the guitar driven title track. Poetic in every form, Brymo classifies people in three categories.

Reviewed by  Ogaga Sakpaide [ @Ogagus ]
---
---