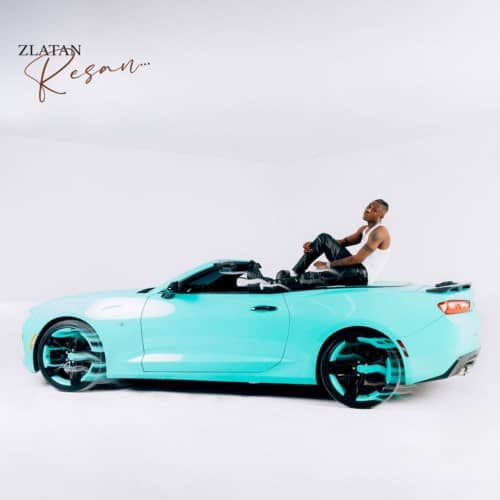 Resan The Album by Zlatan is finally out!!! Listen HERE!
Nigerian rapper, Zlatan drops his sophomore album titled "RESAN". According to the Zanku records boss and president;
'There were predictions that I won't be here for long, but God and my fans have proven all naysayers wrong. For this, I'm joyous and grateful.
I've burnt the candle at both ends to ensure that our album is top notch. I worked my ass out to please my fans and not let y'all down. It's been hard but it's been worth it.'
Resan The album is a 12 track project that features; Buju, Ms Banks, Bella Shmurda, Davido, Phyno, Flavour, Rayvanny & Sho Madjozi with the previously released singles – 'Alubarika' and 'Ale Yi'.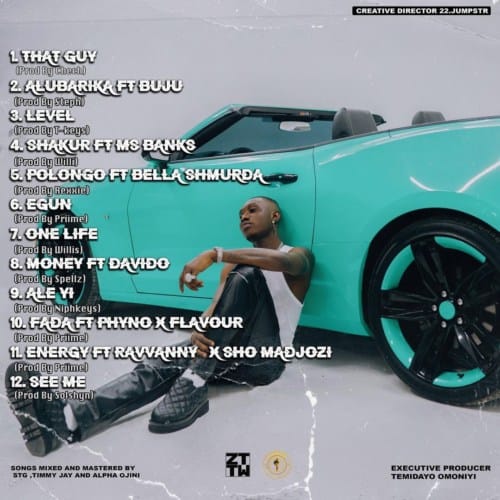 On his sophomore album, the multi-talented Zlatan Ibile takes stock of his ongoing progress as an artist. "'Resan' is actually a Swedish word that means 'the journey'," he tells Apple Music. "I called it that because there's something particular about my journey—from being a grassroots artist to being someone that's celebrated globally. I want the people to know what my music career has looked like so far."
Delicately balancing cohesion and experimentation, the rapper stands firmly in his Zanku sound while exploring several themes over Amapiano, drill and highlife-infused instrumentation. This is the first time Zlatan has something different to tell, so there are improvements, new sounds and different skills.
The rapper talks Apple Music through his second album, track by track;
"That Guy"
"This is that kind of 'Wake Up' vibe—thanking God for life and everything. I said, 'Many people have tried, and many people have failed/But I don't want to be that guy.' That means the only guy I want to be is a successful one. It's for everybody—when you listen to the lyrics, you can now pick the kind of guy you want to become."
"Alubarika" (feat. Buju)
"'Alubarika' means 'certain', and this is like a prayer song as well. As I'm going and coming—when I leave my house—success must come out of it. I was just at home in 2019 and saw a tweet saying, 'I want Zlatan on this song'. I didn't really know who he was then, but fast-forward to 2021 and Buju is one of the hottest artists in Nigeria. I'm happy for him and happy I could play a little role in his journey as well."
"Level"
"'Level' is for the gals dem! I'm using this one to praise all the girls. Just as you're built, don't look down on yourself. You have level on your own and don't let anyone tell you that you don't."
"Shakur" (feat. Ms Banks)
"This is a drill song, and I just felt I needed a UK rapper on it. I recorded it in Lagos but was in London a while back. Ms Banks is my G, and we were in studio together; I played the track for her and she loved it. 'Shakur' is Yoruba slang where you're saying, 'You're free to show yourself and free to feel yourself'."
"Polongo" (feat. Bella Shmurda)
"The chemistry between me and Bella is spiritual. He's someone I've always known had something in him that the world needs to listen to. During COVID, we connected more and had music camps together. We were recording so many songs and that's how we got his 'Cash App' track, 'Hallelu' with Masterkraft and this one. We recorded around that time period, but this is a different vibe entirely. We actually got inspiration from Danfo Drivers, who are some Nigerian OGs who did that highlife kind of sound."
"Egun"
"I recorded this song two years ago, and every time I was making a project, I'd try to infuse it. I lost the data, and there's always something with making a beat again! I wasn't comfortable with the beats I was making, but I was able to work with P.Priime, who delivered. The tempo went down a bit 'cause I really wanted everybody to listen. This is a marital song, talking about us not being unfortunate by going into wedlock with someone that's not meant for us."
"One Life"
"This is for my party people! You only live once, whether you like it or not, and you actually need to live it to the fullest. I worked on this song with a producer named Willis, who actually produced 'Celebrate Me' by Patoranking. I like to work with young people that have drive and hunger 'cause the connection is always different. In Nigeria—and every part of the world—amapiano is big and that's good for South Africans. We have to celebrate with them right now, as amapiano cuts across all countries and continents."
"Money" (feat. Davido)
" my brother and my main man. We have this chemistry that goes beyond us being colleagues; we're quite cool friends. I didn't wanna disappoint those who love hearing me and Davido together. So, this one is talking about me not wanting to look like I have money when I don't, 'cause if you don't have money, they'll steal your wife!"
"Ale Yi"
"This was the last song I recorded on the project, and it's just a nice vibe. I just knew it had to go out immediately when I recorded it! I was thinking about a lot of things, and even if you think from now 'til tomorrow, you can't solve your problems—just forget your worries and enjoy yourself."
"Fada" (feat. Phyno & Flavour)
"Having both Flavour and Phyno on a track is destruction already! Now spiced up with the Zanku as well. It sounds so perfect."
"Energy" (feat. Rayvanny & Sho Madjozi)
"I recorded 'Energy' a year ago, and I'm just appreciating God's work for creating these sexy women. This is a banger for dancers across the world. I'm looking forward to going to Tanzania and South Africa to shoot this video."
"See Me So"
"This is just a vibe where I'm singing to a lady, proposing my love to her."
Listen to the Full EP below