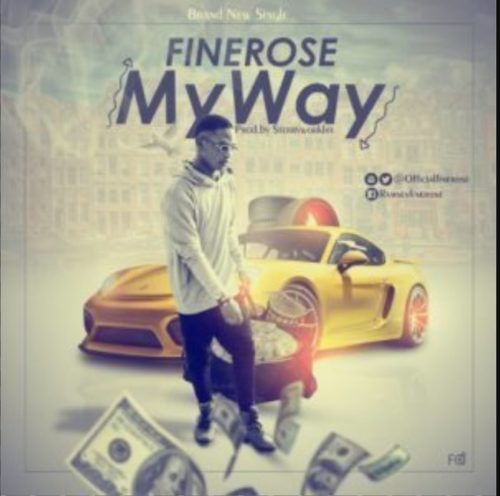 Multi-talented upcoming singer and songwriter Fine Rose aka Ramsey came up with a great inspiring track titled 'My Way' produced by Sterryworkhit. The track is a perfect blend of Afro-pop which the singer have mastered well.
Since after his last single "Blessing" , fans have been clamouring for a new jam from the artist.
It's finally here and well worth the wait. 2018 has been a good year for Fine Rose who dropped the well-received single "Blessing" performed in several concerts. The multi-talented singer and songwriter have assured fans that 2019 will be even bigger.
Download "Fine Rose – My Way" below:-
"My Way" by Fine Rose is accompanied with a visuals. Watch and Enjoy below
[youtube]https://youtu.be/T1jpTwsrqxM[/youtube]
Quotable Lyrics
Baba show me d way to fly to conquer
Make my story change from poverty
If I was born with the silver spoon that
Is another thing.
And as e no come be so baba bless me
Abundantly. Uh huh yeah
Badman is all about the money bad man no send anybody
The good and the bad is not funny some rise on way some are falling
Hook:
Dats why I no stop to dey pray everyday every night time
So many things dey my head and some dey my mind 
Chorus:
So many times I dey pray
Blessings come my way
Make I no stop for road
Make I dey move like a train 2x