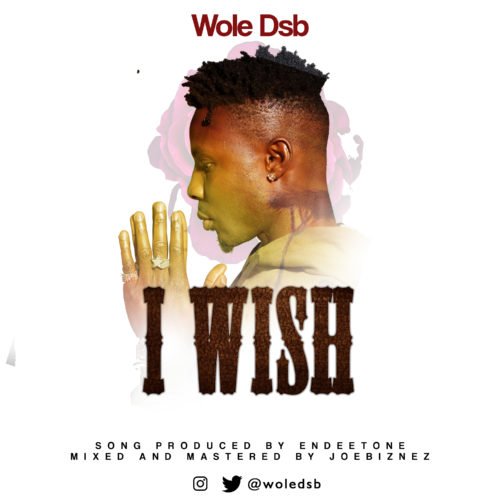 "With Nigeria on the brink of a paradigm shift, Wole DSB has used the medium of his music to share his hopes and aspirations for his dear Motherland.
On the track titled "I Wish", Wole enumerates all the ways he would have made Nigeria a better place if he had the affluence and influence of Dangote, Otedola or even the president. His touch points include free education, surplus food, potable water, security, electric power and other infrastructural development. He also throws in some comic lyrics like wishing he could turn water to wine for everyone's entertainment and planting a money tree in his backyard with full public access in the mornings.
More importantly, he asks a very piercing question. If you became the president or the governor for one day, what great change would you effect?
Produced by the incredible Endeetone, this reflective tune sports a very jazzy Afrobeat vibe, with a general theme reminiscent of "Billionaire"; a 2010 classic by Travie Mccoy featuring Bruno Mars.
"I Wish" is released under the umbrella of Special Recordz, and it is Wole DSB's follow up to his Oga video, which features Afropop veteran- DJ Zeez.
Stream, buy and download "I Wish" By Wole DSB, air your thoughts and remember to share within your digital communities.
The song comes with an official music video to push the jam. Watch and Enjoy below
Instagram: @woledsb
Twitter: @woledsb
Facebook: Wole DSB