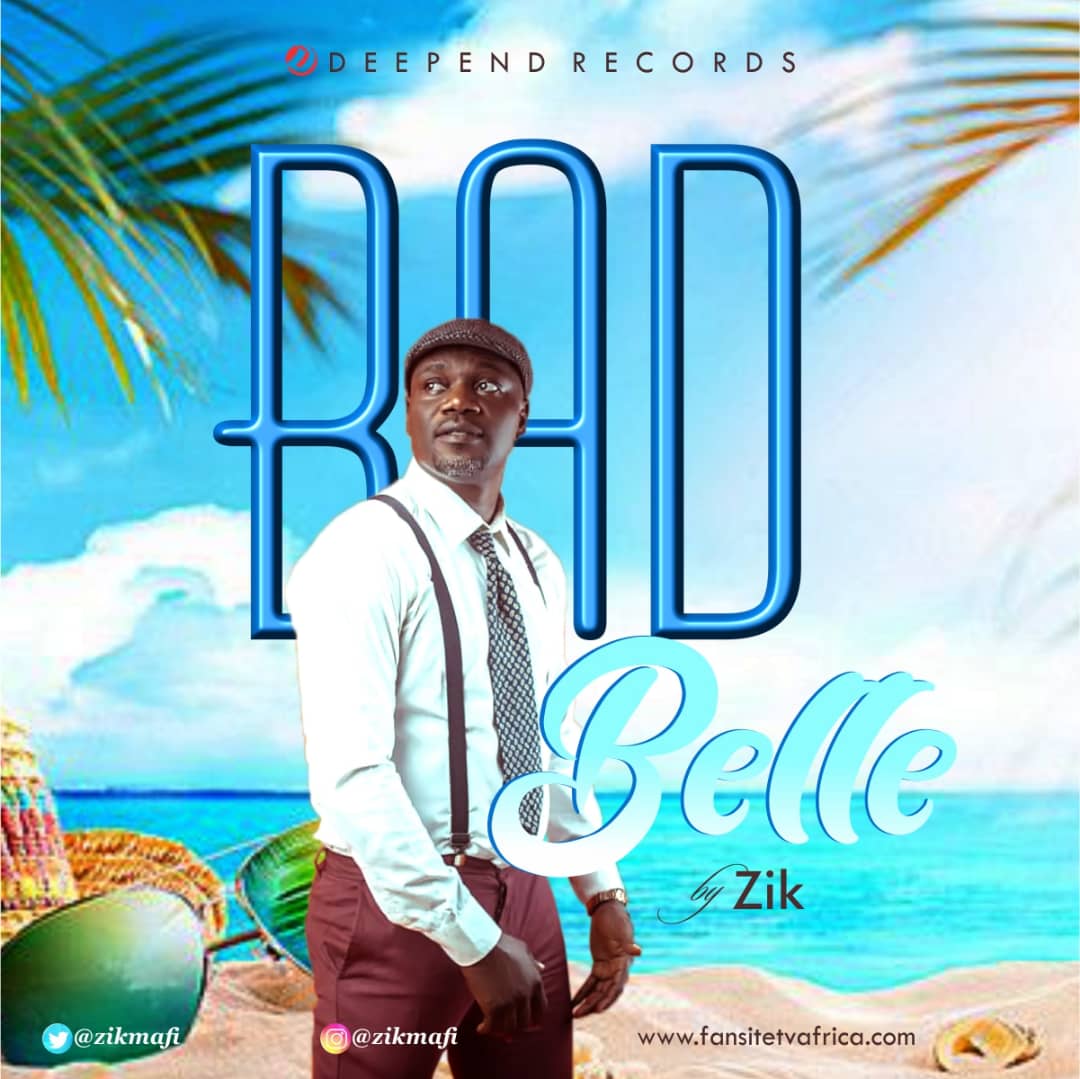 Zik is out with a new single titled 'Bad Belle' and it comes with a video.
Isaac imafi, popularly known as Zik, is a versatile artist who has been making Edo Proud since time immemorial. He recently released bad belle a wave making song on Osaretin Festus Isibor owned Deep End Records.
Zik is from Esan south east of Edo State and he started his entertainment sojourn when he was in primary school. Back then he was doing more comedy, cracking jokes and making people laugh in school. But during his secondary School days. he came first in a music talent competition tagged THE DANCE HALL KING. The competition shot him to fame in his school and became popular in both comedy and music in his school.
After conquering his school with his talent he later joined a music crew called THE SOULTUNERZ, after their first album the nascent group broke up and Zik went solo. In 2005 he joined a showbiz crew called BRAINEYEZ and they were organizing concerts, they did the funding themselves and they were still the artists that will perform at the show.
In 2006 he became a music producer after studying an online course with audio Master class owned by a renowned music producer and mixing engineer in UK. In the year 2015, Zik pitched his tent with the biggest music platform in South South, DeepEnd entertainment as a studio engineer and a producer and later signed as an artist unto the record label.
"Bad Belle" is a song that educates the people about envious friends and relations. It is a song that you will like to download and enjoy.
Watch the 'Bad Belle' music video below
Follow Zik on Twitter and Instagram @zikmafi