Bella Shmurda Contraband.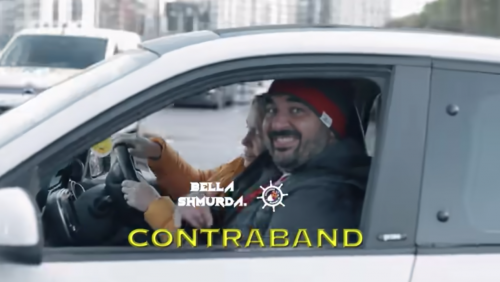 Bella Shmurda Contraband, the singer continues to embrace the perks and thrills of celebrity.
This new track title, 'Contraband' is taken from Bella Shmurda's debut Album. Across Hypertension's 15 tracked project, that image of street poet is accompanied by a more cogent picture of the singer as a young man at peace with life in the bright lights.
Contraband; "This one explains the message of Hypertension very well. Hypertension is about lust. It's talking about Bella's lust. It's basically Bella in love and Bella in lust as well. So, he's expressing myself and explaining to someone he love that I can do anything, even if it involves contraband and having to bring it in for her."
Quotable Lyrics
Too much adviser, kilotun de? (ayy-ayy)
Yetunde (ayy-ayy), kilotun de? (ayy-ayy)
I need no adviser, not today (ayy-ayy)
Won ti de (ayy-ayy), solo Makinde (ayy-ayy)
Too much adviser, kilotun de? (yeah)
Yetunde (oh), kilotun de? (kilotun de?)
Just for the paper, k'owo ti pe (paper, k'owo)
Kitigbe (kitigbe), f'owo to'le (f'owo to'le)…
Listen and Enjoy!
'HYPERTENSION' is available on all Digital Stores – STREAM HERE