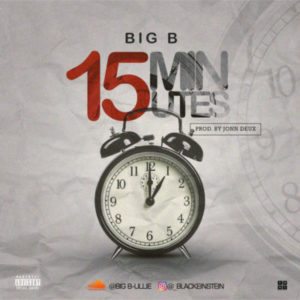 Off the back of the success of his debut single, "Put In Work", Port-Harcourt Rapper, "Big B" is back with another mesmerising, perfectly balanced piece, titled: "15 Minutes".
In an era where it's either "content filled" or "radio friendly" jams, this kid shows us that you could literally have both, in the same song. On this track, he displays such flawless story telling, reminiscent of some of the very best Emcees. This is infused with some beautiful vocals and a tranquilizing beat to match.
In summary, this is a brilliant piece of art. The future is indeed bright for Nigerian HipHop.
---