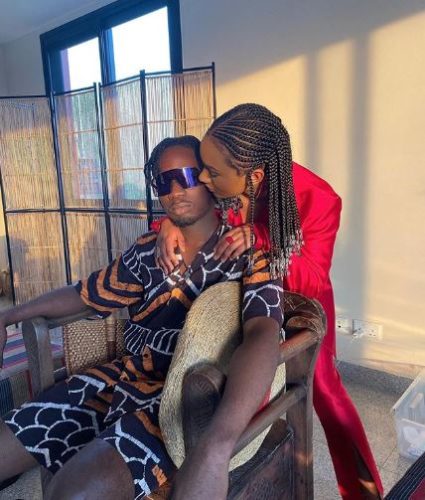 Mr Eazi and his girlfriend, Temi Otedola are in the news again and its for a very cute reason.
Mr Eazi took to his Twitter page to share a picture of himself at a wedding party holding a bouquet of flowers. It is believed that at a wedding ceremony, whoever catches the bride's bouquet of flowers would be the next to marry.
Determined to follow the tradition, the singer revealed that he would be the next to tie the knot. However, his long-time girlfriend, Temi Otedola upon seeing the post gave a very interesting response. "Just passing"
? just passing https://t.co/utp0yGW7Xv

— Temi Otedola (@jtofashion) December 18, 2019

"Billonaire Daughter, Temi Otedola Playfully Rejects Mr Eazi's Marriage Proposal On Twitter", 3 out of 5 based on 25 ratings.
---