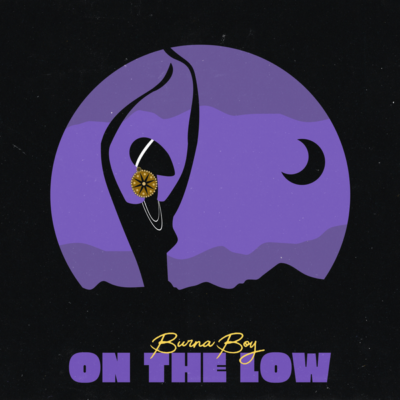 Burna Boy's ON THE LOW produced by Kel P is a nice mid-tempo love song with a fusion of Afrobeat and very subtle dancehall influences. He comes through with another banging Afrobeat song titled "On The Low".Burna Boy's voice was as clear as day.
Lyrically, the song has meaning but no depth, we could tell already that the song is about a girl he really likes and longs to be around and the effect she has on him, her name is Angelina. The instrumentals from the beginning to the end being seamless made it a danceable song, the melody of the song flowed effortlessly.
The song lacked the emotions that would have been expected in a love song. Burna Boy has a fire but being expressive in the song would have made some people connect with the song the most. The track is off his critically acclaimed album " African Giant" and its visuals has over 100 million views on Youtube.
Quotable Lyrics:
Kpokpotikpo kpo kpo kpo
Baby your love dey high me like choko
Kpokpotikpo kpo kpo kpo
Baby your love dey high me like choko, yeah
Kpokpotikpo kpo kpo kpo
Baby your love dey high me like choko (baby, I'm riding)
Kpokpotikpo kpo kpo kpo (fighting, yeah)
On the low
On the low
On the low
On the low
On the low
On the low (riding)
On the low (fighting)
On the low
Angeli, Angelina, you dey cool my temperature
If you call, I go come deliver
I no go fall e your hand, never
Say na me you go love forever
Omo khaki no fit be leather
Oh my Angeli, Angelina
Oh my Angeli, Angelina