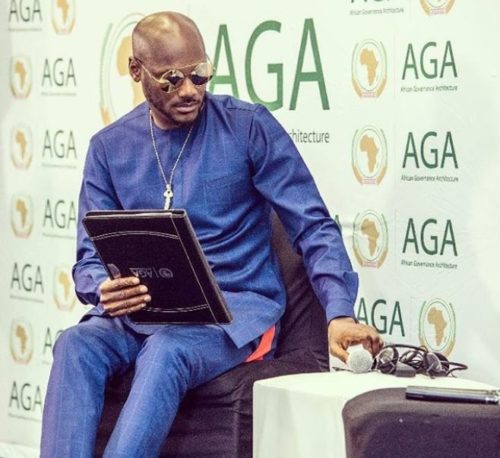 Nigerian singer, 2baba has expressed his displeasure over the current situations plaguing the country.
The singer took to his Twitter page to condemn the acts of the leaders who have played major roles in making the nation suffer setbacks. According to him, the Nigerian system is a total joke and threw shade to the politicians that have "hijacked" the country. He also expressed his hope in the younger men who have entered the system to bring a positive change.
He wrote,  Naija system is a total joke. Criminals have hijacked naija. Men and women that have dedicated their time 2 make sure that naija will carry last.. No shame. No dignity. No honor. I pray the young men that have entered the system will do their best to influence positive change.
Naija system is a total joke. Criminals have hijacked naija. Men and women that have dedicated their time 2 make sure that naija will carry last.. No shame. No dignity. No honor. I pray the young men that have entered the system will do their best to influence positive change.

— IG: @official2baba (@official2baba) November 21, 2019