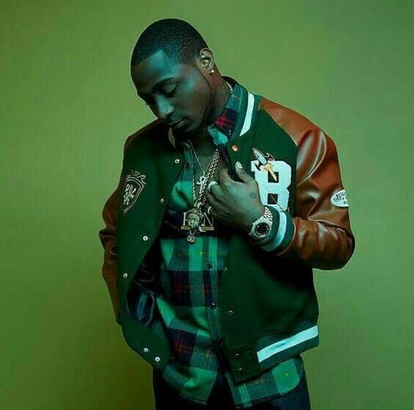 More issues seem to ceaselessly keep cropping up for Davido, as veteran media personality, Patrick Doyle, may have not only reviewed his entire career in two words but also schooled millions willing be schooled.
Speaking with Hip TV, on the impact of entertainment and pop culture on the people, the ace broadcaster said it does have a 'very  subtle but insidious effect on the people especially the youths of today.
Using Davido's hit lyric "30 billion for the account o" as an example, the Nollywood actor/broadcaster stated that this particular lyric in that record is causing more harm than good.
When you start telling a young child.."30 billion for account o', he is singing it but he is going to grow up wanting to get 30billion by any means necessary.
Several comments on the post disagreed with Mr Doyle, with some going all out with with rude remarks, calling the veteran names.
sheyitanfficialSo the young child doesn't see movies, news or surf the internet sef, where they mention more than 30billion..
teezyjacks_Wetin this one de talk chewwww ???some people just want to talk ?????
iamzaddygMake una leave am..Na old age dy Course am
u_ceeofficial\Ohhhhhhh Lord Jesus, this man is finished already for this direct insult to our OBO..@davidoofficial should come see diz plz???..Mr Pat is about to be his 2nd boy..
demo_emmnuelMr Pat na my boy pat na my boy
iam_bansheeWonderfull
iam_cahchewSo davido's lyric has do more damage than the billions embezzled by policitians shown in the media??…SMH!!! Why do we think we know everything??? ?
lilkayyuz_phillipWhat rubbish is this dude saying.. ##
yungcramWhen you smoke loud
insta_marshal_africaThis man is an annoying person…oga Don old joor
iam_luckylucasLol so @davidoofficial should have used 30 naira for the account, is that what you're saying? ?
dupesanniI disagree. Anyone wey won thief go thief. 30billion impact or not. That statement would either make some youths wanna work harder or some would wanna live above their standard. That can never be Davido's fault. What about the movies we watch where they do blood money and get rich?
certified_sidBullshit Mr P Nigerian sha
What do you think? Has Davido done more harm than good with the '30 billion for the account" slogan? Share your thoughts below.

"Has Davido Done More Harm Than Good With His "30 Billion For The Account" Slogan?", 5 out of 5 based on 1 ratings.
---