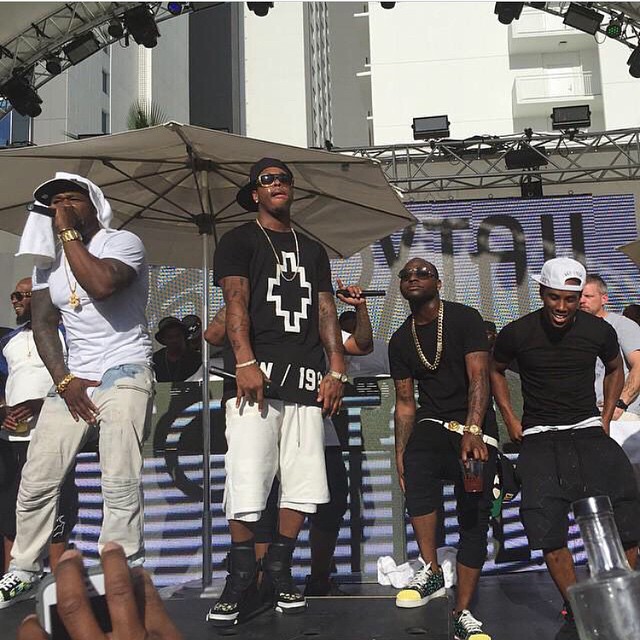 Vegas was the place to be this past weekend following the well-hyped and highly anticipated fight between Floyd Mayweather and Manny Pacquiao billed to take place at the MCM Grand Garden Arena in Las Vegas. If you didn't know, well… Mayweather won. Boyaah!!
In other news, a host of celebrities also flocked to Vegas to soak in the thrill of the fight or just have a good time. Among them is our very own OBO, Davido and it seemed like he had a blast especially when he got on-stage to perform with American rapper, 50 Cent at a pool party in celebration of Mayweather's win (it appears 50 wagered $1.6 million on Floyd Mayweather winning).
Ok… ok… "perform" might not be the right word seeing as Davido appeared to be enjoying 50's popular track 'In Da Club' with the rest of the audience, but oh well, at least he found his way to the stage with the rapper. Also, a Davido/Jeremih collaboration might just be in the works too going by Davido's caption of the video he shared on Instagram.
Watch video:

"Davido Performs On Stage With 50 Cent In Vegas [Video]", 5 out of 5 based on 1 ratings.
---