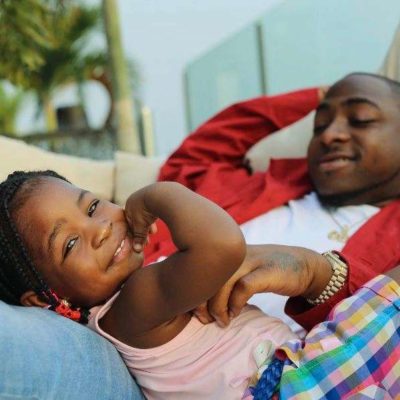 Davido has proven once again that family is what is most important in his life as he surprises his 4 year-old daughter; Imade with a visit at her launch party for her new oragnic hair product.
Davido who has been out of Nigeria for almost three months, putting together his sophomore album in the United States caused a lot of positive reactions at his daughter's launch party when he showed up surprisingly at the event.
Questions have been raised about doubts towards the availability of the superstar for his daughter's big event, but he turned out to surprise everyone with his shocking attendance.
Imade is launching her oragnic hair growth product today which she calls "Aurora By Imade" with Davido urging everyone to come show support.
---