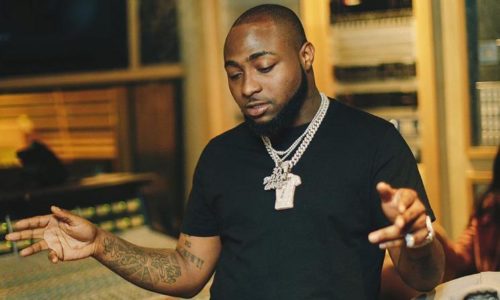 While on the road for his US Radio Tour, Davido called at the Hot 97 FM studio in New York where he talked to Oldman Ebro about his plans on breaking into the US market and a lot of other things that used to be anonymous to us.
Davido talked about his family background, his music career, how growing up was like  and how his father came to disrupt his first ever music show with over fifty security personnel. He also talked other Nigerian music artistes and how they are helping in projecting the African sound to the world.
He also debunked the claims that the African sound is Afro-beat, he said the only person who did Afro-beat is the late Fela and that the only reason this new sound is termed Afro-beat is as a result of the UK's perspective to it. He also revealed what he terms his own genre of music.
In his words, Davido said 'The originator of Afro-beat is Fela… When African music was getting big in the UK, they needed a name for it, so they called it Afro-beats but if you ask me the original Afro-beat is Fela.
Me I call my music Afro-fusion but I feel like my Afro-beat is so big, so I go with it."
Watch full video below:
---