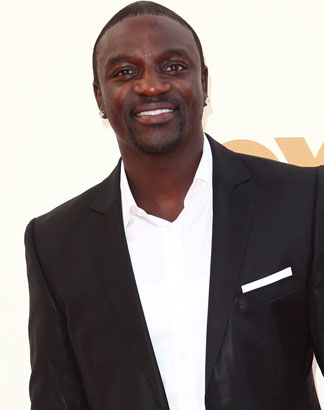 Congolese-American pop artiste; Akon has insinuated some Nigerian artistes are richer than most of the American artistes we see on our television screens.
The video of an event where the singer went as a speaker as surfaced online in which he is seen giving an illustration that insinuates Nigerian artistes having more money than American hip-hop artistes.
He said you will see American hip-hop artistes in gold chains cruising in expensive luxury cars in ther videos but end up going home in an Uber whereas you will see Nigerian artistes cruising in expensive cars which actually belongs to them.
He said; "… Now  when you look at hip-hop in America, every rapper is rich, gold chains, Bentleys, night girls by the pool, bathing suits with big mansions. And then when the video is on the phone they get on the phone and call a Uber, they don't even come in the Bentley that you just saw on the TV
"But you go to Nigeria, we got Wizkid, Davido, P-square all these guys driving a Bentley, Mercedes, they actually own those cars, that's the difference."
View this post on Instagram

"Davido & Wizkid Are Richer Than Most Of The Hip-Hop Artistes In America – Akon reveals | Watch Video", 5 out of 5 based on 1 ratings.
---