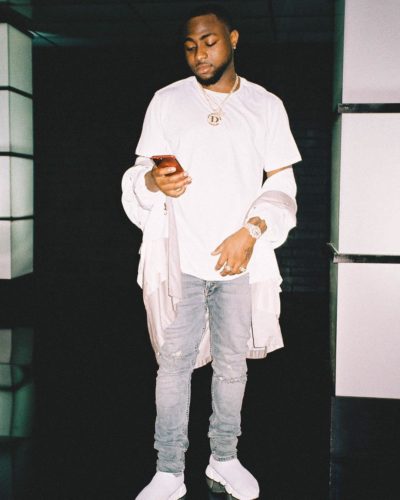 Davido's "Fall" rises from the number 16 position to be the 13th most played song on the American Radio.
Remember we brought you news about a forthnight ago of Davido's 2017 hit single; "Fall," reaching number 19 on the US Urban radio chart. We are happy again to report that the same record is majorly becoming a force to reckon with in America.
It is no strange news that Davido's 2017 hit single; "Fall," has continued to do well in the United States and is currently one of the hottest songs in the North American region. The song entered into the US Urban most played songs on US radio as number 28 some weeks back, but has now find it's way into the 13th position on the chart.
Davido revealed few weeks back that the aim is to get "Fall" to be number one most played song in America, and with the current progress the song is making in the country, that achievement might not be too far away. The song jumped five places from it's position of number 19 which it was on the charts last week and moved to number 13 this week.
Davido who is excited about the news, posted on his Instagram page that his fans should keep praying for him as the aim is to get the song to number one.