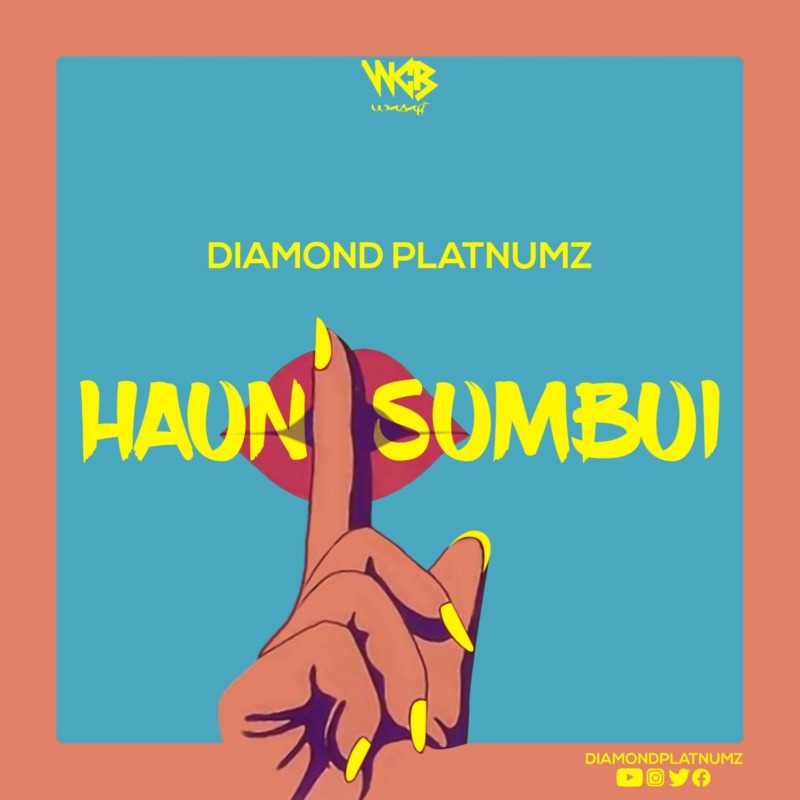 The Rolls Royce Musician From Africa, CEO & MD of WCB_Wasafi, Diamond Platnumz releases this new masterpiece – "Haunisumbui".
After the successful release of the single – 'ONGEZA', Diamond Platnumz returns with a new jam titled "Haunisumbui". Produced by Lizer Classic…. Listen and Enjoy below
LYRICS
[Verse 1]
Si Kokoko Si Kandambili
Yani Vyote Havikupendezi
Mwana Ngoko Usonawili
Tope Bin Uterezi
Utaishia Kututabiri Tubomoke
Inasonga Miezi
Mola Amesha Takabiri
Usijichoshe Halivunjiki Penzi
Ona! Umekosa Nuru
Umekosa Bahati Huna
Unaitwa Kunguru
Ukifika Wananuna
Ndondondo Mwana Chururu
Asie Buzi Wataka Chuna
Mengine Nisikufuru
Hhmm! Hazikukai Maskara
Wala Makeup Zinakushuka
Uso Umekuparara
Mwili Shockup Zimetenguka
Uso Sauti Ya Stara
Pakudeka Unawehuka
Jibwa Koko La Mbagala
Unabweka Na Kubwetuka Wala!
[Chorus]
Wala Haunisumbui Wala
Wala Haunisumbui Wala
Wala Haunisumbui Wala
Wala Haunisumbui Wala
[Verse 2]
Na Izo Post Mara Kubebana
Mara Eti Mnabusu Mtamaliza Bando
Unaowatuma Kunitukana
Siogopi Mashushu
Mi Wala Michambo
Kutwa Kwa Mapage Feki
Kama Lokole Inahusu…?
Mkwe Akutaki Eti
Mwenzangu Pole Mbona Kuntu
Vimeseji Kujitumisha Kwa Ndugu Zangu Marufuku
Nyota Imekufubika
Usifosi Umaarufu
Upepo Wa Kisulisuli
Umekuchukua Na Nuksani
Tanga Lipulipuli
Wanakununua Kwa Mizani
Kwangu Pambe Shughuli
Najiashua Burudani
Nna Toto Zurizuri
Nimelitua Tuli Ndani Yiih Yiih Iih Iih..!
Umekosa Nuru
Umekosa Bahati Huna
Unaitwa Kunguru
Ukifika Wananuna
Ndondo Mwana Chururu
Asie Buzi Wataka Chuna
Mengin? Nisikufuru
Usie Wa Shaba Wala Chuma
[Chorus]
Wala Haunisumbui Wala (Wala Hamunikondeshi)
Wala Haunisumbui Wala (Mujipost Mainstagram)
Wala Haunisumbui Wala (Wala Hamunitet?reshi)
Wala Haunisumbui Wala (Waalaah)