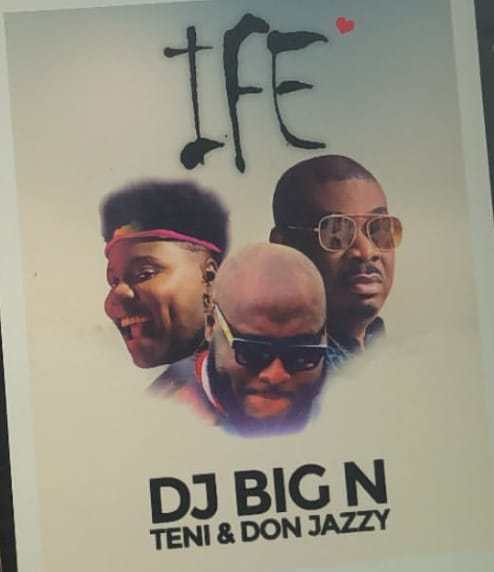 DJ Big N teams up with Teni and Don Jazzy on the ultimate love song – "IFE".
DJ Big N is kicking 2020 off big with his newest single, "Ife", featuring the one-take god, Teni and ace music producer, Don Jazzy. "Ife" is the ultimate love song that not only showcases love's maturity, but also the definition of genuine love. A culmination of love adventures, Teni and Don Jazzy poured their hearts into this song and expressed how love makes them feel.
On the melodious chorus, Teni goes on a galactic spree to express how genuine her love is while Don Jazzy preaches reassurance ("Assurance") on his verse. Marrying elements of R&B with a hip hop flare, and sampling All for One's 'I Swear' in its chorus, this Don Jazzy- produced track is set to imprint itself in hearts of many as the ultimate love song.
Listen and Enjoy!
Quotable Lyrics:
Rap with me
Teni
Eh, Don Jazzy
D-D-DJ Big N
When you are big you're big abeg
Omo gba gbe
Nobody fit to love you like I do
Mi o ba e shere ooo
Nobody fit to come close to you
Shey kin shalaye
The way you make me feel
And you know I won't lie to you
Ife yi po
Ife yi po ju
Look into my eyes
Shey you see the star
This one be lie
This one no be lamba
No go fall my hand
No go leave me hanging
Standing in the rain
I would be waiting for yo

"DJ Big N x Teni x Don Jazzy – "Ife" (Love)", 3 out of 5 based on 421 ratings.
---