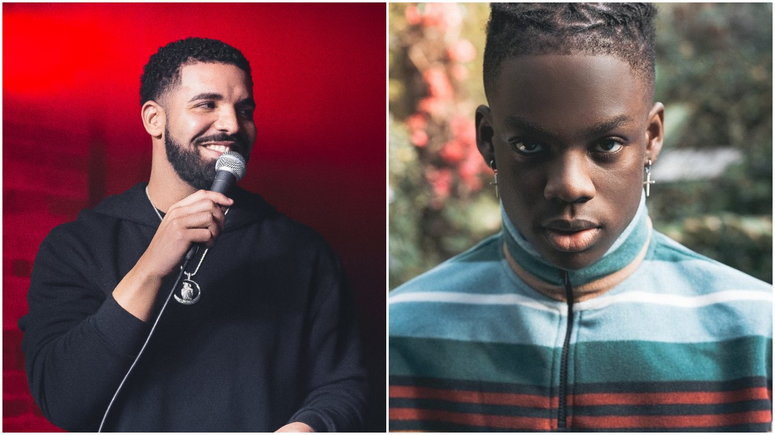 Canadian rapper, Drake has revealed that he and Mavin act, Rema have several hit songs that he can't wait to dish out.
Rema has caught the eye of the Award-winning Canadian rapper, Drake and it turns out that they've actually worked together in the studio. The "God's Plan" rapper made this known during his Instagram live session with his fans. He played several songs and even premiered a released track during the session.
However, he supered fans when he played Rema's smash hit song, "Dumebi."Drake didn't stop at just playing Rema's music to his fans but also gave the "Beamer" singer  a shoutout by telling fans that they have a "sick song together." He said: "Big up Rema too. We have a sick songs together…"
See the video below:

"Drake Spotted Vibing To Rema's "Dumebi", Says They Have Many "Sick" Songs Together", 5 out of 5 based on 3 ratings.
---