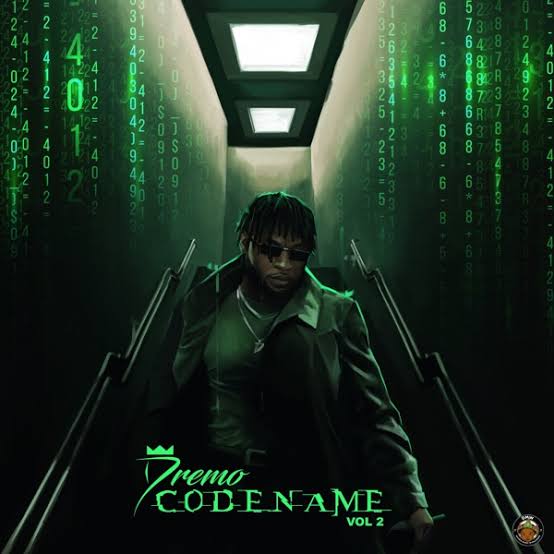 Ayaya!!! Dremo teams up with Naira Marley to deliver this hot new tune dubbed "Konjinaba".
Dremo – "Konjinaba" featuring Naira Marley. Off Dremo's new surprise EP is this banging new joint, "Konjinaba", He employs the services of the Marlian Presido, Naira Marley to bless his new street pop record which was produced by serial hitmaker, Fresh! with his raving vibe.
"Konjinaba" simply mean Konji (High libido, when youre sexually aroused) Is A Bastard. DremoDrizzy  expresses his Naija street style vibes once again and talks about how this state of confusion and chaos can make a man beg a lady, misbehave, or even run helter skelter and do the unplanned.
You call me 2:35, Tell me you're coming to mice, You get shayo for your house? Yeah, Hennessy, Tekil and wine, Mo ni whats up, O loun fe pull up, I say okay, you fit pull up, Ki lo tun ku to tun fe, Iwo ti mo lele, Ballon Dior gan wa okay, Otun fe fagbo fagbo mo, O tun fe jogede de mo. O so fun mi pepepe, She dey self, oun na ti wa okay, But o tun fe fagbo fagbo si, O tun fe doko doko si, Konjinaba, Konjinaba, Konjinaba
The infamous Naira Marley comes in to share more light on how Sweet The Middle is… lol / He added a nice touch to this already breathtaking album. He did this by making reference to the Corona Virus and how it has affected a lot of people's sex lives. Hence the term; 'konji na bastard!'. This one's definitely a fan favorite and not for a person's younger than 18.
This track is off Dremo's new music project 'CODENAME Vol.2', it has the street catchy lyrics. Listen and Enjoy!