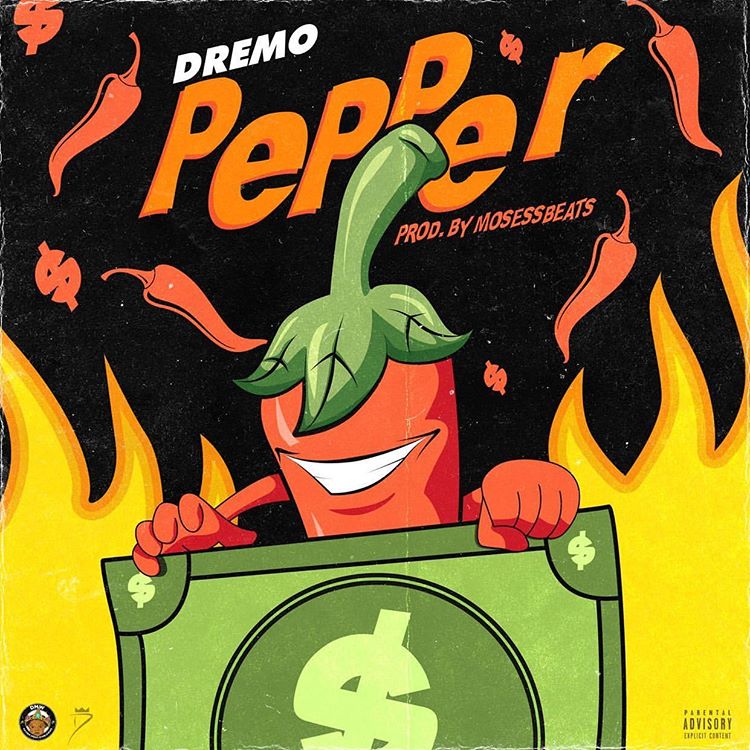 Dremo comes through with a smashing song titled "Pepper", produced by MosessBeats, Off his new project – 'CODENAME Vol. 2'.
DMW's rapper, Dremo isn't ready to let our speakers rest as he dishes out another banging tune – "Pepper". This an Afro-pop song produced by talented producer MosessBeats that sees the rapper singing.
DremoDrizzy rapper wey dey sing song, says he is ready to show anyone that come near/tries him pepper. Further shares that he is grinding/hustling daily to secure more bags, therefore, has no time to accommodate nonsense/noise makers. He made use of the viral, 'You're Talking In The Rubbish, You're Talking In The Nonsense' voice note & Davido's back ups to spice up this dope record.
I spend the money careless, okayy, People come dey jealous, jealousy, jealousy, Even my enemies dey gum body oh, Coz na money wey dey stop nonsense oh, Let them do the talking, talking talk, While i put the work in, working work, Melo ni won, mi o gbo nkan to n so, Guy know say I be the omo to n so, While I'm making the money, You make the loudest noise, make the loudest noise
This track simply focuses on his personal life struggles as an artiste and as a young black man living in this Century. Dremo super-exceeded all expectations with the release of this track and the album as a whole. He made some of the best songs of his career on this album and it tells a lot about his growth as an artiste and a songwriter.
Listen Up!

"Dremo – "Pepper" (Prod. by MosessBeats)", 1 out of 5 based on 39 ratings.
---