DMW boss, Davido, has announced that he is starting off the year 2017 without his long time manager, Kamal Ajiboye.
The singer, who snagged a Sony deal, early last year took to snapchat to vent saying he was no longer interested in conquering the international market, later adding that he is no longer being managed by, Kamal Ajiboye.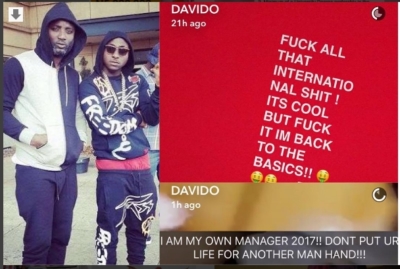 One question though, so what happento the Sony deal?