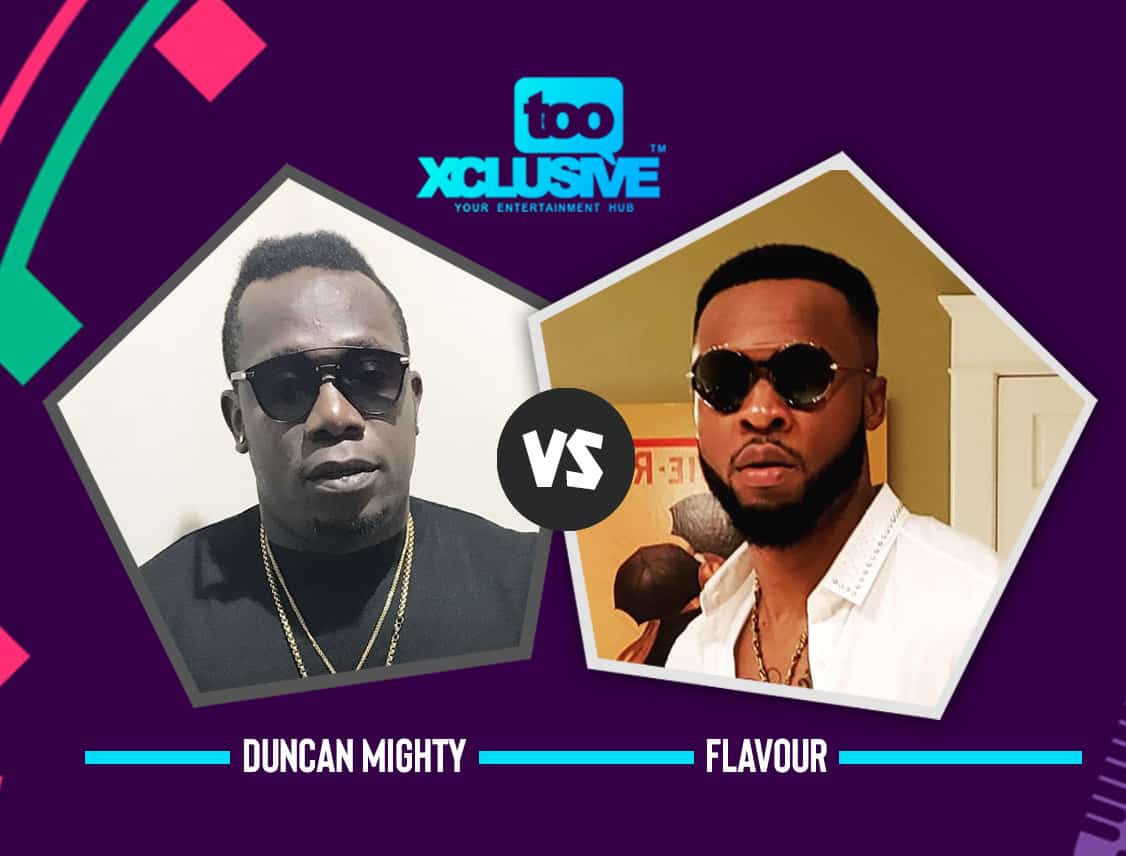 Duncan Mighty is one of the very few household names who has successfully staged a comeback in a matter of months. Back in 2008, Wene Mighty was by far the biggest artiste from the South-South region of the country. His crude sound and originality helped him stay afloat for years in the industry.
Flavour on the other hand remained consistent and better improved as his music conquered major regions in the country over the last 10 years.
With the reemergence of Duncan Mighty, and Flavour's consistence on the Eastern and Southern region, who do you think is bigger among these two?
Share your thoughts below.

"Flavour VS Duncan Mighty: Who Is Bigger?", 5 out of 5 based on 1 ratings.
---