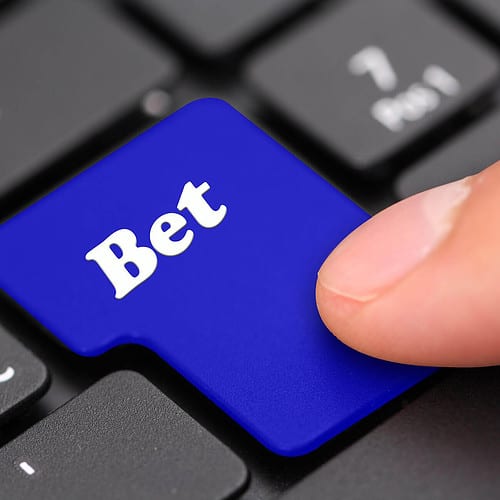 There is no one-size fits all approach to sports betting. That's because sport is so varied and the same principles of betting on one don't translate over to another. It makes the world of online sports betting such an engaging and challenging puzzle to unlock.
Some of the best sportsbooks, like Melbet Nigeria for example, boast a wide variety of sports from football, to golf, basketball, tennis and cricket. Across just that small handful of sports, you will be able to see a massive range of sports bets and markets.
But what can be the best approach to plotting some strategies for successful online sports betting?
Stick to Your Sports
If you don't know the first thing about tennis, don't bet on it. You are not going to have a relative understanding of the odds value, nor the full market risks. Stick to the sports that you know. If you are a big fan of English Premier League football, for example, make that your dedicated area of focus.
Gain an understanding of the teams, find resources for keeping up to date with the latest news, dive into statistics and scope out some football tips. If you want to get even more dialled in, focus all your bets on one team that you can easily track the performance of.
Betting Strategies
Do you need a betting strategy? Whether you think you are partaking in one or not, you are. A strategy is simply what you are going to do for a particular bet or a series of bets. It could be that you just 'fancy' a home win in a top football match because a team is on a winning streak.
So at the most basic level, yes some kind of strategy will be in play. What would the alternative be? Throwing random bets at football results, which is not going to yield many positive returns.
Betting strategies vary massively from the simple to the complicated and as with anything, start small. Luck does play a part in football betting, but you want to work to eliminate as much of it as possible. That's done through research and looking at stats.
A simple example of a strategy on your preferred football betting markets is only backing Home wins when the odds are no worse than 1.73. It could be the focus of your football betting is Under 2.5 Goals picks when the away team is the favourite.
You will naturally fall into your own pattern and style of betting strategy as you go along. It's about pairing up those commonly recurring bets with the right odds to return some consistent profit.
Long Term or Short Term?
There are two approaches to sports betting strategies. Do you go for long-term strategies or short term? Long-term strategies are where things get a little more time-intensive and involved. It is not an approach for every bettor.
Playing consistent bets over and over again is a very good approach to betting. As long as it's working of course. The discipline in the long-term options of a betting strategy, consistently examining fixtures and markets for the same type of bet opportunity is stable.
Long-term betting strategies can defeat the more immediate variables that crop up in short-term bets. If you bet on one football match and that bet loses, that's your short-term variable. If you have planned a series of the same football bets over a week, then wins may balance out those losses.
Track It All
The best approach to formulating any kind of betting strategy is to keep a track of everything that you do. Journal every bet that you make including the backed team, opponents, odds and the outcome of the wager. You can then look back over that information and start to find where things are going right or wrong.
The analytic approach is sensible, especially for betting long term. This is the information that you can use to tweak your overall strategy, maybe finding a different threshold for odds, or waiting until 30 minutes in-play instead of 20 minutes in-play to make Over 1.5 Goals picks at 0-0.
Some of the Same
Above are tips that you can apply to different sports. You need knowledge of your sport and your preferred markets, plus understanding the odds is imperative. So in that regard, similarities can be drawn between whatever sports you are betting on.
The differences come when you start looking at the individual markets for different sports. A Points Total Market in an NBA basketball match is vastly different to an Over/Under 2.5 goals wager on a football match.
They are similar bets at the very core, but the odds won't line up, and different statistical research would have to be done. Don't think that a football strategy is going to work on tennis, you'll need to come up with different ones.
At the end of the day, the best strategy for any sports betting is simply down to research and managing a bankroll when applying money to the bets within one. To find a reliable betting site for applying the strategy visit Match Center, an analytical betting service studying bookmakers' offers and operations.