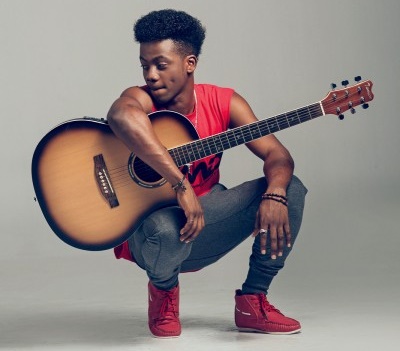 Mavin's last born, Korede Bello has expressed his utter dissatisfaction with the labeling 'upcoming artiste'. Bello who is not new to the industry had been doing the toil till it paid off last year when he got activated to the Supreme Mavin Dynasty by the leader of their pack, Don Jazzy. Since then, he has experienced a significant growth having featured on songs like Dorobucci and Adaobi as well as releasing his singles African Princess, Cold Outside and God-Win especially that stirred a frenzy on the airwaves.
Bello was recently with a rep of The Nation, and he had this to say.
"When somebody goes to school and is in primary one, will you call the person upcoming student? Or when you just get a job in the bank will you be called an upcoming banker? But for me I will say people are entitled to whatever title they choose to give artistes, but it depends on the artiste; 'how you see yourself.' I see myself as a musician, I see myself as a mega super star and that is all that matters. I will advise artistes not to go along with that upcoming title because you might just remain upcoming forever. So you had better see yourself as a musician and a servant to humanity. Is there upcoming pastor? If there is none, why upcoming artiste?"
I'm of the opinion that he's made his point but he most of all, should understand the context being referred to when it is used.