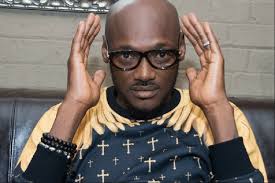 Legendary Nigerian singer, 2face was called out by political activist, Charly Boy in the heat of the Resume or Resign campaign, which Charly Boy led.
The singer has now given a response to Charly Boy in a recent chat with Saturday Beats, 2face said he does not understand why the Area Fada would call him out because he (2face) didn't join his protest.
"The only thing I have to say about the protest is that I am not Nigeria's problem. I don't understand why Charly Boy is calling me out. He should talk to the people that are Nigeria's problem. That is all I have to say about that."
…he said!