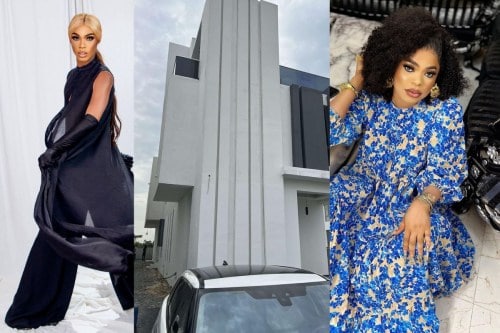 Bobrisky's protege, James Brown celebrates him on his new mansion.
The news of Sugar mummy, Bobrisky's  #450 million mansion has been brewing for a couple of months now, and although netizens assumed it was for clout, it became reality over the weekend.
Bobrisky showed off photos, decorations, and a huge cake from his house warming party over the weekend, and lots were wowed.
Congratulatory messages filled his pages, including from those who doubted him at 1st.
Another shocking message was from his protege, Jame Brown.
James wrote;
Congratulation bobrisky For your new house. Have always believe in your dreams
When you use to tell me That you want to get your own Big mansion
I'm so happy for you When I come back Will come & eat my own cake.
See post: