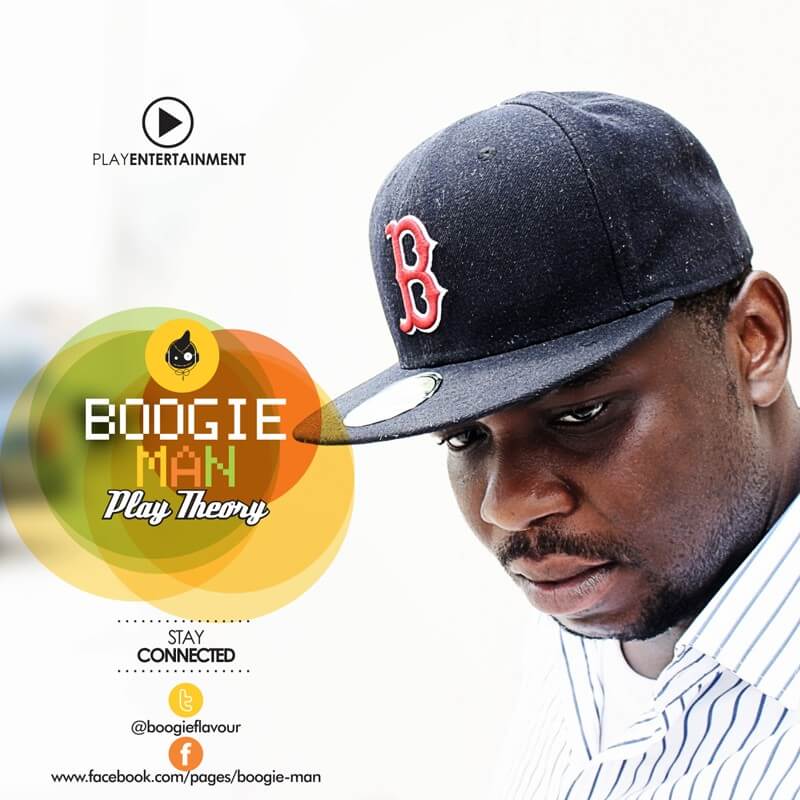 1: Boogie man what are your real names, and how did you come up with the name Boogie man?
Ans: my real name is Iyenemi Tyger, and the name Boogie man was inspired or birth by the fact that I am a fun loving person or character with a plus size image which throws up off balance against one thinking am a bully while growing up. To add to this the name boogieman means the man that brings the real/good vibe to music or to the dance floor. I like to stay off the regular and remain distinct.
2: When did music start for you?
Ans: music started for me professionally in 2008, but has been a passion since young which is obviously displaced in my choice content and delivery.
3: What are the personality differences between Iyenemi Tyger and Boogie man?
Ans: Iyenemi Tyger is a professional software developer and an entrepreneur who touches lives in that field , Boogie man is a stage performer, music writer, song producer and a lover of good music not leaving an ambassador for whats right .
4: Can u shed more light on the software development part of your life?
Ans: yea sure I can. I studied software engineering and development at NIIT, and I have so far acquired several certifications and I have also been involved in projects ranging from mobile applications development and desktop applications for Government and even private firms, oil companies and schools to mention but a few, couple with
some project for self realization for youth.
5: So How have you been able to combine this with music?
Ans: well of the truth I tell you it is really stress free for me, because I work with a team, which specialization is applied in terms of getting the job done . I was able to record over 50 songs which I did in my home recording studio and since then they have basically handled every other thing all I have to do is make myself available for shows and interviews and also record cos I bake music when am not programming .
6: what prompted you into music.
Ans: this question just goes a long way to define the word 'passion'. Music has always being a passion for me and I am a lover for good and intuitive music.
7.Whats your aim and targets in music?
Ans: my aim in music actually spured the kind of music I make and listen to, so primarily my aim in music is to give my fans and the population at large a reason to believe that good music still exists and can be done, and this also has a nexus with my target in music, which is to touch lives with hope and faith and also joy and fun with my music, making sure my music crosses the borders and spans to millions of people across the world, as I have my mind focused on these the awards and every other thing that follows will come as they are secondary.
8.What kind of music would you say you do..your genre of music..
Ans: I am a very versatile artist and I do all genres of music it will be totally wrong to classify my music as what I make or bring up is dependant on the beat and the feeling or mood I am in at that particular point in time. I have made soul songs, pop, r n b, raggae, rap and hip hop songs, I have also made dance hall songs, basically I am an artist that suits every mind and form of music.
9.Whats your style?
Ans: very simple I bring melody and I love to make people boogie.
10 what are the elements which can be found in ur music?
Ans: good sound, perfect delivery,message
11 when was your last concert or where did you perform last and where are u performing next?
Ans: the last place I performed was at Jimmy jatts jump off and the next place I am to perform ia at a Private directors converge at radisson blu
12. Who are dose u see as thick in the Nigeria music industry?
Ans: I see Tuface as thick and MI as thick because they both brought the so called impossible to reality. Mi was able to commercialize rap music, so yeah they are both great.
13. Who made ur video and also produced on ur album.
Ans: My video was directed by a chilhood friend and brother Henry Spiff and edited by Folarean Pearse, my album was produced by a friend also Orbeat.
14.Where do you see yourself in the next 3years?
Ans: in the next three year I see myself as relevant, productive and setting a new trend in the Nigeria music Industry or even before then(lol)
[audio:http://tooxclusive.com/wp-content/uploads/2012/07/ROCK-YOUR-PARTY-RMX-FEAT-DOUBLE-KP.mp3]