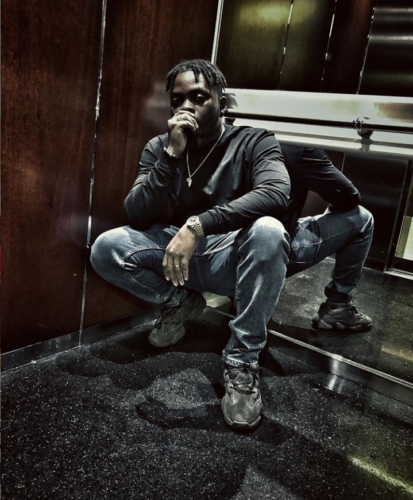 Olamide is no doubt a household name in Nigerian music, and since his break into the music scene in 2010, it has been all the way up for the rapper cum singer.
The YBNL boss has reached every milestone you can think of in the Nigerian music industry and with a strong listening fan base, Baddo can be arguably called one of the most successful Nigerian artistes ever. He's won different music awards, established himself as a major record label boss, set foundation of successes for other music artistes and can as well boast of a whole lot of other achievements.
But with all these achievements put together, there is still one thing that undermines Olamide's status as a largely successful artiste; and that is his shyness from having a go at the international market like some of his colleagues have done and still doing.
For someone of Olamide's status, it is expected that he should if not consciously to a large extent but at least to a little-much degree establish himself as a huge name outside the shores of Africa. Like Davido and Wizkid, Olamide should be at the top of African music and should be one of the movements that takes away African sound from its comfortability to the mainstream.
But it really has not been the case as the "Motigbana" crooner seems comfortable with the level he is on which in turn makes him shy away from the works that would bring him some level of international recognition. While the likes of Davido and Wizkid annually do tours around the world, the case has not been the same with Olamide who prefers to do tours  sparingly in only selected European countries. Even artistes that are way not up to Baddo's level go on tours in these countries too.
Olamide in his glittering and lengthy career that has produced seven albums has toured the US just about two or three times, not had a tour in Canada and not done a major show even in the United Kingdom and this is really shocking. If Davido, Wizkid and every other artiste put up Olamide's non-challant attitude towards gaining some international acceptance, then I guess African sound will really be struggling so hardly to cross-over to the mainstream.
And aside African music crossing-over, Olamide should have upped his game a lot more than he has done. Left to me, Phyno is just as successful as Olamide and I place them on the same wave length. There is nothing spectacular Olamide has achieved in music that would seem enviable to Phyno and I find this really puzzling.
Mentioning the top three artistes in Nigeria, it used to be Davido, Wizkid and Olamide, but now Baddo is off that league and this is majorly due to the fact that he is feeling too comfortable with what he is, how he is and what he has achieved so far.
He recently dropped a rap freestyle titled, "Buga Small Small" and i could sense that i miss that side of Olamide (as a rapper) as the track showed how excellent a rapper he is. The singing seems not to be working for him anymore but he is so lucky he's an artiste that is blessed with versatility. He should capitalise on that blessing and get us back to the genesis of Olamide but more in a reformed and robust way.
I don't know if he's 'glory days' are past him, but I feel he could still take a shot at the international market and be successful.
(And this is personally to Olamide) You are a rapper, collaborate more and when I mean collaborate more, not with Nigerian artistes or the African ones, do songs with the international guys, start with Popcaan, Cassanova, Stormzy, etc. then gradually move on to Lil Baby, Rae Sremmurd, Lil Pump etc. create a new Olamide and let's enjoy that new you!
Do You feel also that Olamide should still have a go at the International market???
Written by Taiwo Oluwafemi
Twitter: neefemie
Instagram: neefe_nawti