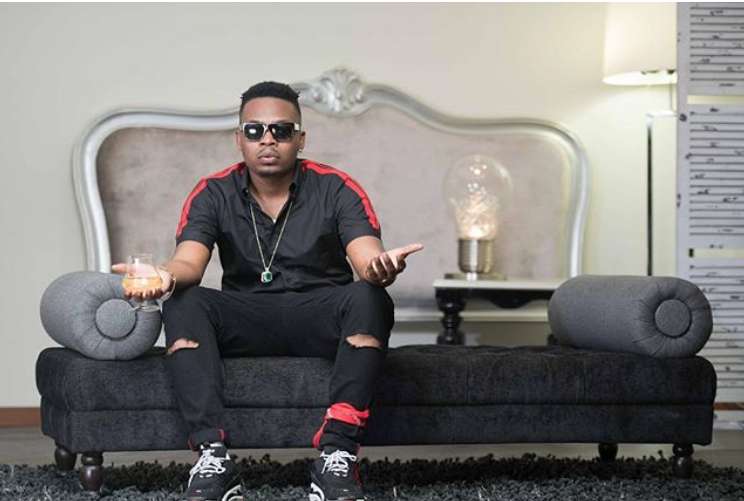 The NBC and I, we share a common dislike for Olamide's music, (although I'm a fan of Hip-Hop music, I like my raps to come with thoughtful lines, eye-opening metaphors and smooth-edged rhymes like that of Kanye West or J.Cole not the soft-sell content of a lot of Olamide's songs) but regardless, I wouldn't place a ban on Olamide's 'Science Student' or deem it unfit for broadcast, even if I had the authority to.
Because I needed to review 'Science Student', I listened to the song for 4 straight days and even after I heard about the NBC ban, I listened twice as many times, but I still do not understand how the song "promotes and encourages drug abuse." I doubt that NBC officials took their time to listen to it and even if they did, the ban was without any weight because it came after the song had become an anthem, placed on replay on mobile devices across the country (I guess, NBC officials deserves a raise for the perfect timing of the ban).
Jokes apart, Olamide asked questions of the act of drug abuse that has become the "code of the cool" amongst Nigerian youths. Lines like "ozone layer ti be, asiri tu/Eruku ti poju", are caution words directed at drug abusers. Except one doesn't understand Yoruba language, which I suspect was the case for NBC officials, 'Science Student' has a moral tone that spells out the consequences of drug abuse. Olamide's attempt to shoo away perpetrators of the act of abusing drugs, with 'Science Student', is however marred by his choice of words and use of drug-related terms, in a case of good intention, bad decision.
NBC, Mr Don Pedro Obaseki and co., really need to chill, the act of abusing drugs was already an epidemic before the release of 'Science Student' and someone needed to say (sing) about it, so Olamide did, well, with a lot of jests but isn't there a saying that "if you are going to tell people the truth, be funny or they'll kill you."
In the position that Olamide is, a pop star, whose music success is directly tied to his influence, I wouldn't expect him to approach the subject like NAFDAC DG. I do not expect him to promise an era of fire and brimstone to 'Science Students.' I expect him to be subtle, tolerant and yet deliberate about his advocacy against drug abuse, if he would be heard at all, just like he did on 'science student' how then would he influence the public when no one is listening to his songs?
Hounding an artiste like Olamide or carelessly hammering down his songs takes away the advantage that his music can play in the society especially when 'the law' is an item to lol at. To make clear, the impact of Olamide's music and the opportunity given away to the NBC ban, I'd share my experience with a young chap I met during one of my tea dates at ICM.
The  Story:
Tchalla (code name) walked up to my table saying, "I want to rap for you." I asked him to repeat himself, he said, "I want to rap for you." Then he goes free styling about my cup of tea, about my friend's bag and the lady sitting next to us, heavily engulfed in her chat with God knows who and on and on and on. While we both enjoyed the freestyle, my friend thanked him and politely dismissed him but I was led to invite him to the table. I asked him if he is in school, he said "yes". I told me he is in SS2 and he came all the way from Ogun State to perform at a show in Lagos, and while he was waiting for the performance later in the night, he decided to show off his rapping skills with the hope that he can make a few bucks from his patronisers. Then I paused and asked him to tell me what he really wants, (I was expecting him to say money), he said, 'I just want to blow.' This threw me off balance, this kid just passed a chance to make a couple of hundreds of Naira to tell a stranger who probably can do nothing, about his dream of becoming a successful rapper. The next thing I asked him was 'who inspires you?', he didn't think twice before mentioning his biggest influence – Olamide. He went on talking about how he listens to Olamide's music about hustle and the happenings in the streets, and how it inspires him to want to do the same with his life. He talked about 'Science Student' and how it projects the reality in the streets and how he is scared of violence and drugs because of the things he has heard Olamide say about them.
Is Olamide still the one promoting the culture of drug abuse amongst Nigerian youths? You decide.
Written by Oluwatobi Ibironke
@ibironketweets