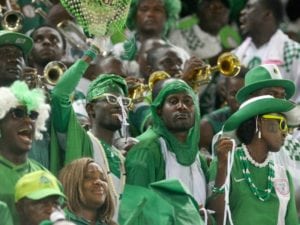 The Super Eagles of Nigeria just landed in Russia, the venue of the world's greatest soccer competition of the next four years – the 21st FIFA World Cup. The team would need to keep a high spirit if they are to make it out their group and surpass expectations.
One of the ways through which national soccer teams of the past sustained their respective team spirits and performed well at competition like the World Cup, is through music. Especially through the cheers and chants of the fans that fuels their passion during matches. The current Super Eagles team would be relying on such support from fans to excel at this tournament.
So we created a playlist of 5 songs to fuel the passion of the Super Eagles at the World Cup.
See the playlist below:
Do you agree with this playlist?
Share your thoughts in the comment section.