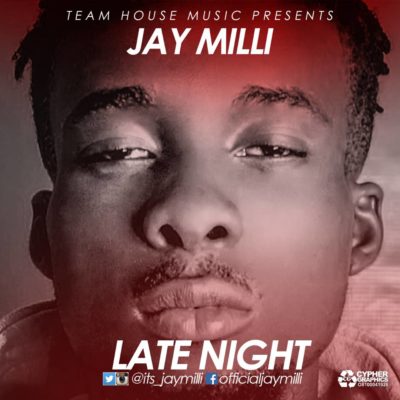 Urban music artiste Jay Milli comes with a fresh sound titled "Late Night". A fusion of Trap Music and Soul with a strong theme of Romance and Hustle presented with finesse, aesthetics and prowess.
Jay Milli's narrative presents the time spent 'hustling' as an expression of love which in-turn makes his lady happy.  Words such as 'working for we', 'I work my a** for you girl' and more, in the lyrics of the song shows the artiste as one who works hard and share the benefits of labour with the one he loves.
Jay Milli is not just an artiste but a music producer as well. This explains professionalism in his sound and the reason he was nicknamed Jay Milli da Beat Killer. He fuses Urban and Classic sound beautifully. He is the head honcho at Team House Music.
His poetic tendency differentiates his lyrical technique. Jay Milli's lyrics are grounded. He uses literary expressions and appropriate figures of speech to address life experiences that mirror the heart. You want to listen to beautiful well composed sound? Jay Milli is that sound.
---