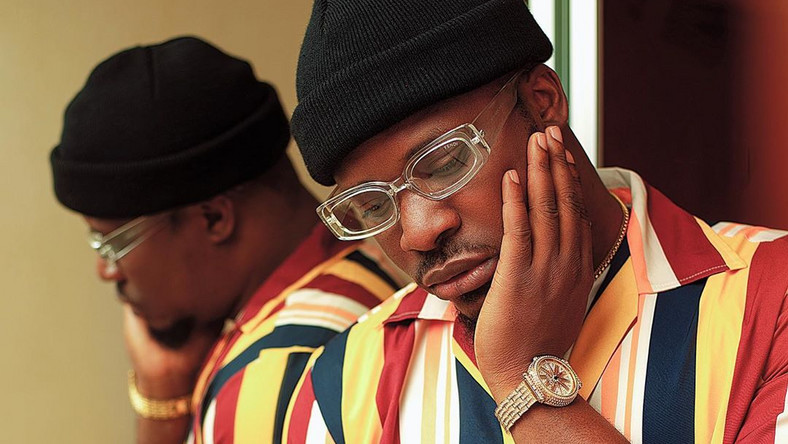 Popular Nigerian singer, Jaywon had fans shocked when he shared a video of himself getting extremely emotional over one of his tracks.
The singer recently made the news when he was reported to have been arrested by the police in Lagos for violating lockdown orders. With the aid of the trending video sharing and creation app, Tik Tok, like his other colleagues,  Jaywon made a video of himself listening and crying to his 2019 hit song "Family".
From the video shared, it was gathered that the tears flowing from his eyes were effects from the app. The singer sang along to the lyrics song and expressed emotions with the fake tears effect from the app. The tears looked so real that fans got concerned but some could relate as the lyrics of the song are enough to soften the heart of a hardened criminal.
Watch the video below:
---