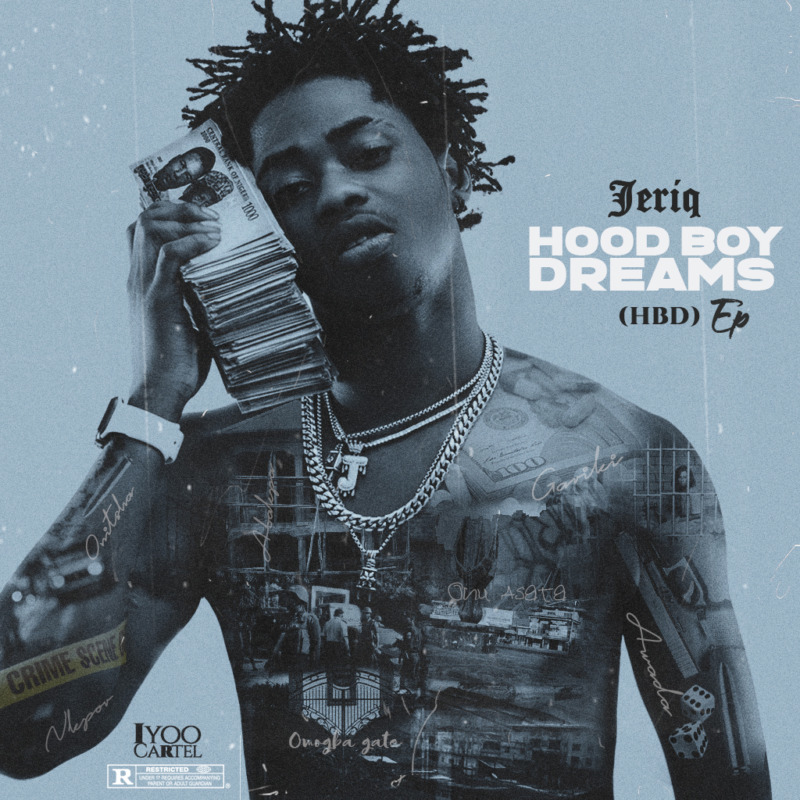 Talented Nigerian Indigenous rapper/hip-pop artiste, Jeriq releases his highly anticipated music project, "Hood Boy Dreams" (HBD) The EP.
The "Hood Boy Dreams" EP Tells The Story Of A Street Boy And His Dreams. This Project Is Strictly Made For The Streets By The Voice Of The Streets And No Apology Is Rendered If You Can't Relate To The O.t Of The Streets!
Jeriq's 'Hood Boy Dreams' Tracklists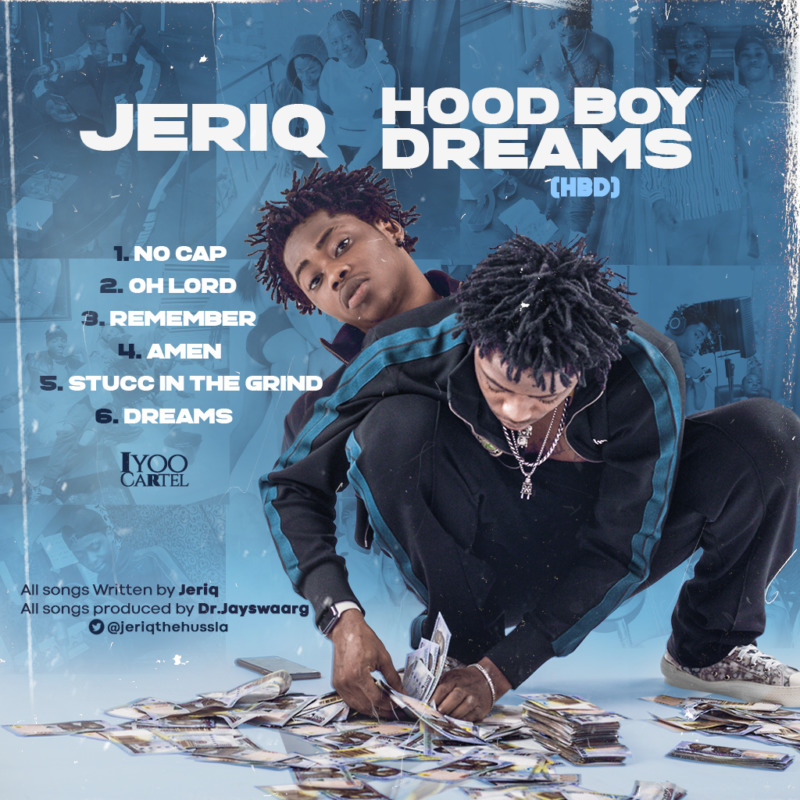 If Your Dreams Don't Scare You, Dream Bigger & If You Are Not Chasing Dreams I Can't Relate Because The Regular Life Is Boring.
Listen to "Hood Boy Dreams" full EP below… Download/Stream Here
1. No Cap || DOWNLOAD MP3
2. Oh Lord || DOWNLOAD MP3
3. Remember || DOWNLOAD MP3
4. Amen || DOWNLOAD MP3
5. Dream || DOWNLOAD MP3
6. Stucc In The Grind || DOWNLOAD MP3