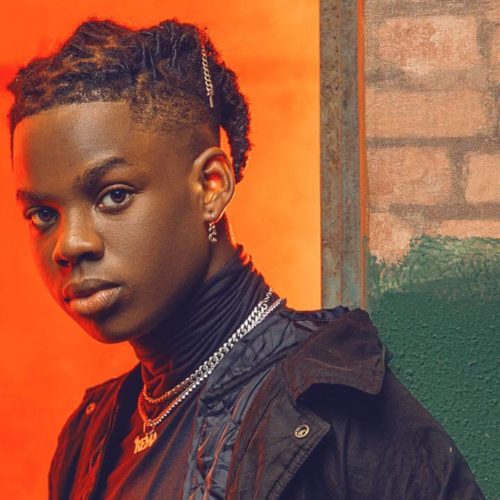 Nigerian sensational singer, Rema has taken a swipe at Nigerian politicians over their inability to travel out of the country for checkups due to the coronavirus.  
Over the weeks, Nigerian politicians have become the subject of ridicule on social media due as the deadly coronavirus continues to spread. This is due to the fact that they have been unable to travel for medical checkups and have been forced to make use of the poor hospitals in the country.
Rema has also joined thousands of Nigerians to taunt these leaders. According to him, these so-called politicians refused to invest in hospitals because they would rather fly abroad for treatment for themselves. Now that the borders are closed, Rema hopes that Karma will take the wheel. He wrote: They refused to invest in hospitals because they could fly abroad to get treatments for themselves, now countries borders closed, Karma take the wheel. ???
See the tweet below:
They refused to invest in hospitals because they could fly abroad to get treatments for themselves, now countries borders closed, Karma take the wheel. ???

— REMA (@heisrema) March 25, 2020