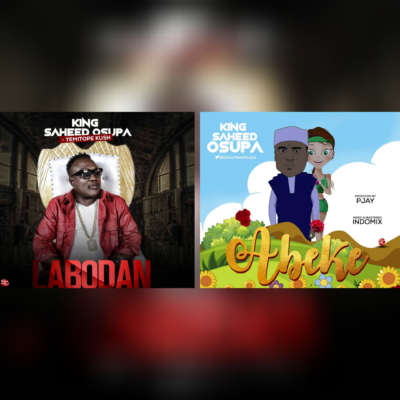 Popular Nigerian Musician, Saheed Okunola aka King Saheed Osupa who has received numerous high-profile awards for Releasing over 30 Records, Appearing in so many movies and selling millions of copies around the globe returns to the pop industry with "Abeke and Labodan".
King Saheed Osupa known for his distinctive deep fuji music, that gets his fans yearning for more over the years breaks his silence with "Abeke" where he professes his love for a lady and "Labodan" where he talked about some people wanting to be better but their flaws won't let them be great. 
The Pjay and Jospo produced songs were mixed and mastered by Indomix and also features incredible vocals from Temitope Kush.
Sit Back, Relax and Enjoy.

King Saheed Osupa – Labodan ft. Temitope Kush