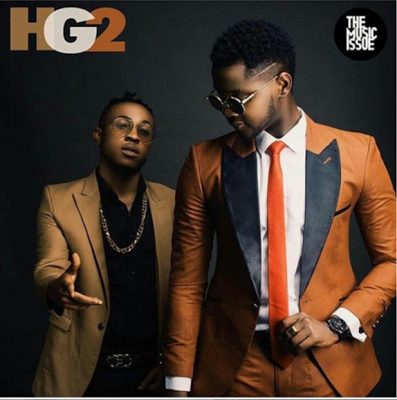 Yesterday, G-Worldwide acts, Kiss Daniel and Sugarboy, dropped a new song titled Kalamity, a song that has since generated a lot of negative buzz due to the 'stolen' tag slammed on it by a record label know as The Silent Music Company.
According a statement released by the label, their artiste, Barz, released a song titled 'Kilamiti' last year June, featuring Sugarboy, the same song alleged to have been stolen by the G-Worldwide acts.
He later dropped the video in November, but was unable to get Sugarboy on it due to the latter's management's policy which stated that their artistes not appear in outside the label featured video.
With the controversy already gaining ground on social media, G-Worldwide has remained silent but it seems Kiss Daniel, may have addressed the issue even before it was brought up.
According to a tweet by Kiss Daniel on March 18, 2017, it showed the singer probably knew the song, is allegedly not from their camp.
His tweet reads thus:
No rules in the world of music ??

— KISS DANIEL (@iamkissdaniel) March 18, 2017
What do you guys think? Was Kiss Daniel in the know?