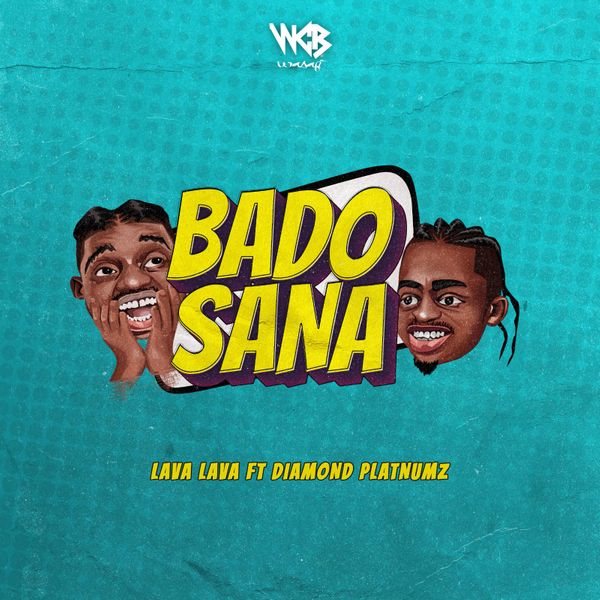 Here is "Bado Sana" by Lava Lava featuring Diamond Platnumz.
Wasafi act, Lava Lava teams up with the label boss Diamond Platnumz to deliver this new hit dance song titled "Bado Sana", Produced Mr Lg & Lizer Classic.
Lava Lava is a Tanzanian musician whose real name is Abdul Juma Idd, Born on 27th March 1993 in Tanzania is a Bongo musician under the WCB Wasafi label under Diamond Platnumz. He joined WCB Wasafi in 2015 but was officially unveiled on 22nd May 2017 by releasing his hit song Tuachane. The audio went live that day but the video was published on YouTube on 24th May 2017.
Lava Lava Finishes Year 2020 In Style, This Time Is With Africa's Superstar Diamond Platnumz On A Hit Song! 'BADO SANA'…. ENJOY!!!
As We Celebrate Year 2021, We Present To You Bado Sana Music Video performed by Lava Lava alongside WCB Wasafi boss, Diamond Platnumz, Video Shot By Director Kenny… Watch and Enjoy below
LYRICS
Bado, bado sana
Bado, bado sana
Bado, bado sana
Bado, bado sana
(Mr LG)
Ngoja kwanza nidange dange
Mambo ya kuwa na mpenzi (Bado sana)
Nimezoea kwa Mpalange
Eti unipeleka Mbezi (Bado sana)
Kutega unatega
Ila kupata masponsor (Bado sana)
Tatizo nje shega
Ila ndani kujiosha (Bado sana)
We ngwesa wa kukaya
Hebu kuwa na haya (Bado sana)
Tulikutoa Sigimbi
Leo unajiona wa Ulaya (Bado sana)
Ka mnasepa sepeni
Mi kurudi nyumbani (Bado sana)
Ka mnakesha kesheni
Tingiza ka imeisha (Bado sana)
Bado, bado sana
Bado, bado sana
Nauliza mmechoka? (Bado)
Mmechoka? (Bado sana)
Wanangu mmechoka? (Bado)
Mmechoka? (Bado sana)
[Diamond Platnumz]
Aii! Hako kamacho matatu
Usijione bosi (Bado sana)
Ukajishebedua
Kutuletea mapozi (Bado sana)
Kwa vipya vitatu
Ndo eti uning'oe (Bado sana)
Niache kula bata
Eti simba uoe (Bado sana)
Wanasubiria (Bado)
Ndangote kufulia (Bado sana)
Vinyimbo wataimba
Ila wee kunifikia (Bado sana)
Ati kisa kigari ndo hawatusalimii
Achaaaa!
Ndio maana dem wake wanamnanii
Aiyayayaya!
Mjomba Chumali kachinja mang'ombe
Yaani zidi kwa kiti (Acha bwana)
Cha ajabu kazidi ubonge
Ila kwenye mziki (Bado sana)
Ka mnasepa sepeni
Mi kurudi nyumbani (Bado sana)
Ka kukesha tukesheni
Au mizuka imekwisha (Bado sana)
Bado, bado sana
Bado, bado sana
Nauliza mmechoka? (Bado)
Mmechoka? (Bado sana)
Wanangu mmechoka? (Bado)
Mmechoka
Haya tumpeleke msobe msobe
Wanangu msobe msobe
Tumpeleke msobe msobe
Aah msobe msobe
Eeh kushoto, msobe msobe
Kulia, msobe msobe
Twende kwa mbele, msobe msobe
Aiii kwa nyuma
Wanangu nawarudisha utotoni (Wapi?)
Kule utotoni (Wapi?)
Niwapeleke utotoni (Wapi?)
Kule utotoni (Wapi?)
Sa twende (Yesa yesa yesa yesa yeee)
Yesa tena (Yesa yesa yesa yesa yeee)
Bado kidogo (Yesa yesa yesa yesa yeee)
Aah ya mwisho (Yesa yesa yesa yesa yeee)
(Kamix Lizer)
---