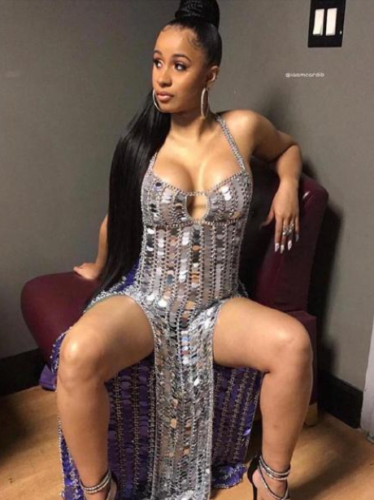 American rapper, Cardi B is quite serious about moving to Nigerians as she has asked her Nigerian fans to choose a native name for her.
Due to the recent happenings in the United States, the rapper revealed that she would be relocating to Nigeria as she is set to apply for her citizenship. She also asked fans to convince her husband to move with her and now she wants to proceed with a change of name to mark her place a full-blooded Nigerian. She took to her Twitter page to as fans to choose between the names; Chioma B (the name she gave herself during her visit to Nigeria) or Cadijat.
Let's settle this ones and for all CHIOMA B Or Cadijat

— iamcardib (@iamcardib) January 6, 2020

""Lets Settle This! Chioma B Or Cadijat" – Cardi B Begs Fans To Chose A Nigerian Name For Her", 5 out of 5 based on 1 ratings.
---