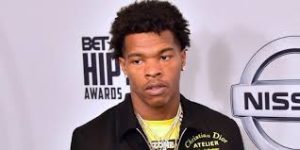 In case you are not aware, Lil Baby was arrested on Thursday night in Atlanta, Georgia, US for allegedly driving recklessly and eluding police following a traffic stop. However this wasn't just an ordinary traffic stop & arrest though as police looked to have been rough with Lil Baby a little bit in the process.
Video footage obtained by TheShadeRoom shows Lil Baby getting forcefully handcuffed with his face down on the middle of the street with his hands behind his back and arresting officer pinning him down. As of the result of the altercation, Baby has sustained some injuries, including a pretty nasty swollen face.
Following his release on Thursday, Baby had another message to the police, leaving the caption… "fuck The Police Who Be On That Bullshit , Shoutout To The Ones Who Get You Thru The Process ASAP ….." he wrote.