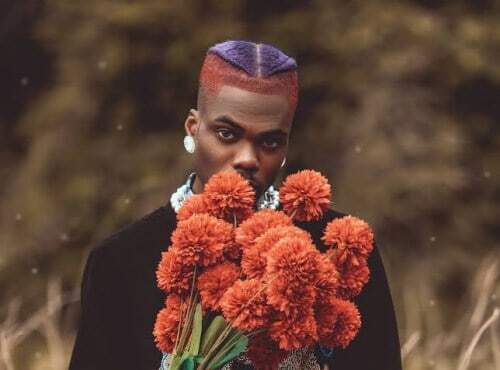 CKay is a Nigerian singer, music producer, and songwriter who hails all the way from Anambra state.
He was born on the 16th of July, 1995. The sensational artist derived his love for music from his father, who was a choir conductor at their church at the time. The singer loves to refer to his genre of music as emo-Afrobeats, owing to the fact that he sings about his emotions and past relationships, and life in general.
Currently, CKay is having the time of his life, recording massive success from a record that was released 2 years ago. Sometimes words fail me when I think of what to call it. Did CKay have luck or he is simply blessed.
I mean, tons of Nigerian artists have released songs that we all knew were hits, but quieted down within a short span. Nonetheless, something propelled Love Nwantiti from about 2 years back, into stardom.
Love Nwantiti means "Small Love" in the native language. Growing up in a cultural background must have had some influence on CKay's love for cultural awareness, hence the infusion of his native language into his ever-growing hit song. It was also a conscious effort to break the cultural barrier across borders.
It all started with a simple challenge by the Chinese-founded TikTok that has now succeeded in launching Love Nwantiti into an unstoppable force. Almost a year after its production, DJ Yo– a DJ from Mauritius remixed the original song and made it a sound on tik tok, it had positive receptions and it became a viral sensation on both TikTok and social media. People from all walks of life and age groups jumped on the challenge, making it go even more viral.
A friend of Chukwuka showed him a video of his song being used as a challenge and had already gone viral at this time with millions of views. Thanks to the power of social media. When CKay was asked about it in one of his interviews, he admitted that he could not believe it at 1st when his friend showed the video to him.
However, this resulted in a bit of a controversy when questions of who originally owned the song began to arise.
It wasn't until Ckay made a 34 seconds video of the acoustic version on TikTok that he got the credit due to him.
It was crazy, CKay said concerning the initial lack of credit. There's so many stories around this actually. A lot of Moroccans loved the song so much they started saying on TikTok that it was by some Moroccan artist.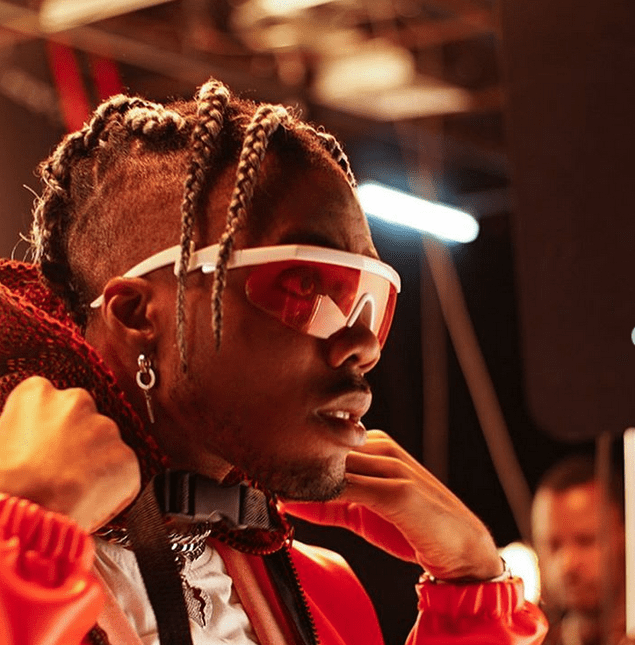 Then there was a pirate who somehow hacked the file and uploaded the song before the label approved; it did millions of views and all that.
 The way he uploaded it, it was El Grande Toto featuring me. So I think that's where the misconception came from. There's also the bootleg remix of the acoustic by DJ Yo which we discovered when it got on the Shazam Top 50. We had to reach out to him and reclaim the song basically.
Although a lot of parents have criticized the use of TikTok, Kanye for example came for his ex-wife, Kim Kardashian for allowing his 8-year-old daughter, North West go on Tik Tok without his consent. Looking at the brighter picture, TikTok cannot be exempted when CKay talks about his success story, either as regards the single, Love Nwantiti, or his career as a whole.
Like every other Nigerian artist, CKay, whose real name is Chukwuka Ekweani, did his thing in the studio and dropped the song, Love Nwantiti in 2019. The song served as the second track from his second extended play Ckay the First by Chocolate City through Warner Music Group.
Following its release, there was a remix where CKay featured, Joe Boy from Nigeria, and Kwami Eugene all the way from Ghana. The song brought about commercial success in Nigeria and a couple of other countries. It also attracted collaborations from other artists, both locally and internationally.
French musician, Franglish, also did a French version of Love Nwantiti. On September 11, the song was ranked number 1 on Shazam's global charts, (a music chart that tracks the most searched songs in the world). The song has beaten several smash hits including Justin Bieber and Kid Laroi's Stay, Elton John's remix of Cold Heart, global anthems from Lil Nas X, Ed Sheeran, J Balvin, The Weekend, and more. At the time, it had garnered over 15 billion views on tik tok.
In India, Love Nwantiti has been ranked as number one by Indian Music Industry (IMI) International Top 20 singles which is a weekly record chart for best international single tracks.
Apart from this, the International music charts of France, the UK, Switzerland, Netherlands, Norway, Portugal have ranked it as the number one chart-crasher track. Apart from all of these, there is another acoustic version of the song which was also an instant hit.
Currently, Love Nwantiti has over 223.3 million YouTube views, which is beyond massive. A milestone many of those before him in the music industry with far more hit songs are still struggling to hit.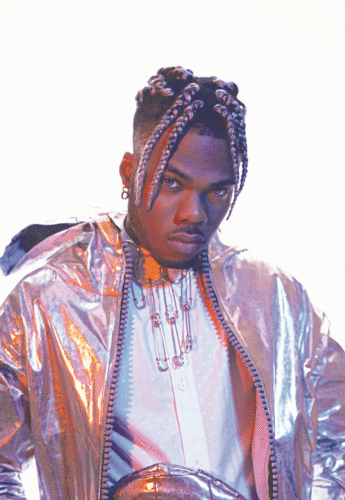 On Spotify, the song has been streamed by 391.5 million people.
In one of his numerous interviews, CKay shared that a lot of artists keep reaching out to them for more remixes.
One person cannot speak all the languages in the world so for a song like 'Love Nwantiti' it just made sense to have remixes. To be fair, artists were reaching out to us and people are still reaching out for remixes. It's just a situation of music bringing the world together and I happen to be the vessel for this to happen.
Love Nwantiti has been remixed two times featuring Kuami Eugene and Joeboy, and another one with North African singer El Grande Toto. The reason for "Love Nwantiti" becoming famous is not far-fetched, the lyrics are relatable, the vibe is intact, and the song is a pleasant listen.
The combination of these has made it peak #1 on Billboard Triller Global. The Top Thriller U.S. and top triller global charts highlight the biggest songs on Thriller based on a formula blending the number of views of videos containing a respective song, the level of engagement with those videos, and the raw total of videos uploaded featuring each song, according to Triller.
The chart below shows the chart positions of Love Nwantiti in various countries.
No 8 in Australia.
No 1 in France
No 6 in Germany
No 1 in the Netherlands
No 1 In Norway
No 1 in Sweden
No 3 in the Uk and
No 31 in the US
Argentina (Argentina Hot 100) 58
Australia (ARIA) 8
Austria (Ö3 Austria Top 40) 4
Belgium (Ultratop 50 Flanders 8
Belgium (Ultratop 50 Wallonia) 10
Brazil (Top 100 Brasil) 97
Canada (Canadian Hot 100) 5
Colombia (Promúsica) 19
Czech Republic (Singles Digitál Top 100) 9
Denmark (Tracklisten) 6
France (SNEP) 1
Germany (Official German Charts) 6
Global 200 (Billboard) 2
Greece (IFPI) 4
Hungary (Rádiós Top 40) 36
Hungary (Single Top 40) 6
Hungary (Stream Top 40) 7
Iceland (Plötutíðindi) 19
India (IMI) 1
Ireland (IRMA) 5
Italy (FIMI) 20
Latvia (EHR)22
Lithuania (AGATA) 12
Malaysia (RIM) 8
Netherlands (Dutch Top 40) 1
Netherlands (Single Top 100) 1
New Zealand (Recorded Music NZ) 2
Norway (VG-lista) 1
Portugal (AFP) 1
Singapore (RIAS) 5
Slovakia (Rádio Top 100) 60
Slovakia (Singles Digitál Top 100) 6
South Africa (RISA) 2
Spain (PROMUSICAE) 46
Sweden (Sverigetopplistan) 4
Switzerland (Schweizer Hitparade) 1
UK Singles (OCC) 3
UK Indie (OCC) 1
US Billboard Hot 100 31
US Mainstream Top 40 (Billboard) 27
US Rhythmic (Billboard) 2
US Rolling Stone Top 100 9
US World Digital Song Sales (Billboard) 1
France (SNEP) 183
While growing up, he realized he had a love for musical instruments, which caused him to learn to play the piano from his father. Afterward, a friend of his introduced him to the production software known as Fruity Loops.
As an aspiring singer, CKay started off his career as a band member, with 2 others, before going solo. 2014 was the year CKay decided to relocate to Lagos for greener pastures. He started to work with Chocolate City in 2015. Ckay is a quite versatile musician, who delves into the likes of Afrobeats, R&B, and dancehall.
His 1st EP, Who The Fuck Is CKay was premiered on the 11th of September, 2017, via Chocolate City. On the 30th of August 2019, his 2nd EP, CKay the First dropped, while the 3rd, Boyfriend dropped on the 11th of February, 2021, through Warner Music South Africa. This he confirmed on Twitter on the 4th of May, 2021.
Love Nwantiti, a track in the Extended Play, Ckay The First became a hit song in Nigeria. By the 14th of February, he came through with the remix of Love Nwantiti, featuring Joeboy from Nigerian and Kuami Eugene from all the way from Ghana
This sprung him into the U.S Billboard Hot 100. CKay was also featured on Davido's 5th studio album, A Better Time, on the song, La La. He also featured on Mavin records star girl, Ayra Starr's Beggie Beggie, via her debut album, 19 & Dangerous.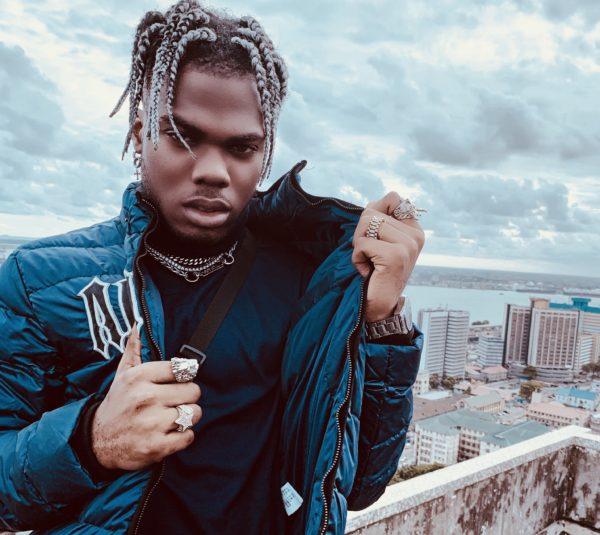 Ckay shocked Nigeria when he became the first African artist to hit 20 Million Spotify Listeners, with over 21 million monthly listeners on his Spotify page.
CKay has been compared to the likes of Davido and Wizkid in recent times. When he got compared to Buju, he could not take the hit and took to the micro-blogging platform instead to address the situation.
According to him, he stopped chasing after hit songs and is now more focused on making money. He also seized the opportunity to divert the attention of both fans and naysayers to the release of his debut extended play (EP), Sorry I'm Late.
Xyz is better than Buju, has xyz million streams over Buju's career
Ckay got more streams than every one of his peers but y'all clowned that man for achieving more than you and your siblings. Normal level, y'all dumber than goats but what's new?
Keep my name out of your mouth and your stupid comparisons! I've stopped chasing hits, I'm making music the way I want to and eating from it and you can do what you can about it. "Sorry I'm Late" out now.
One admirable trait about CKay has to be that he tries as much as possible to stay out of drama. Although that's a tad bit impossible as far as the music industry goes. We do recall sometime in 2021 when CKay fired shots at trolls who continued to dish negativity at him.
One @victoryfrank9 tweeted, "Because of one tiktok song, u never even try and reign for 4yrs u dey mke noise,,abeg oga Ade try and make another hit song no be all those your one million remix on one song".
Another one wrote, "WTF you're star only in Nigeria not globally. In Tanzania, we don't know that name Ckay"
I will never understand the hate, the global star said.
He wrote I will never understand the hate honestly. If I win, it's a win not just for me but for the entire culture. You can either see it that way or cry. idgaf.
He still cannot wrap his head around the fact that a single song transformed him into a global star almost overnight. He revealed that the song was recorded just like every other song in the living room of his Victoria Island apartment.
But something stuck, a lot of music lovers around the world are always on the lookout for relatable songs. Songs that resonate with them, as well as, make them feel good. All these boxes and more were ticked by Love Nwantiti.
However, at this success rate, millions of eyes are on the love Nwantiti crooner, checking to see how long he can sustain the momentum. While some think he treads on past glory, others are positive that he will be the one to take Afrobeats to greater heights.
The music producer, songwriter, and singer releases a new song titled, Emeliana. He also very recently joined global star, Davido on stage at his sold-out 20 thousand capacity O2 Arena concert over the weekend in London, where he performed his signature global hit song, Love Nwantiti.
To say that the crowd went crazy is an understatement.
During an interview backstage at the show, he was asked how he sleeps at night knowing that he is one of the most incredible African acts existing right now.
I sleep like a baby. I feel blessed. Everyone is literally showing love. I make music about my life, relationship, and stuff. And to see people connect to it is crazy, said Ckay.