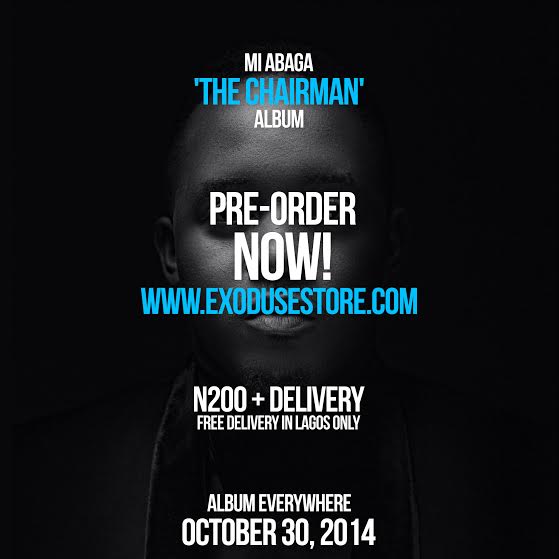 Hold on! The album is not officially available for retail but the management company decided that there would be pre-order sales of M.I's most anticipated third studio album already titled "The Chairman".
Guess what? It's sold 30,000 copies in just 30 minutes of the album being made available for pre-order.
M.I tweeted as saying… '30.000 copies in 30 mins??? We just sold 10,000 in a min to a corporate client. #chairmanalbum #chairmanseasonbegins.'
For now, the retail date still remains October 30 (unless otherwise stated). The Chairman season is finally here, don't be left out!