Last Updated on Jul 4, 2022 | 11:27 by Eniola TX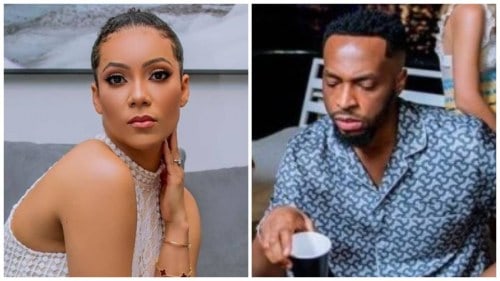 Maria Chike has shot naysayers up by disclosing how her man, Kelvin reacts to rumors of her sleeping with several married men.
For the longest, Maria has made headlines on the grounds of being a husband snatcher. As a matter of fact, she has been accused of breaking the homes of Cubana Chief priest's sister by dating her husband, Kelvin.
In a series of Tweets that were shared yesterday, Maria finally opened up about being accused of dating and sbatcing another woman's husband.
Reacting to these, Maria revealed that Kelvin usually laughs off such rumors, as there is no place for dishonest in their relationship.
She Tweeted;
 …..And for the rumours of me sleeping with several married men including a pastor , WE both laughed at it cause we literally breathe each other's air day in day out, and no room for dishonesty. When and if I ever start doing "runs,
View this post on Instagram