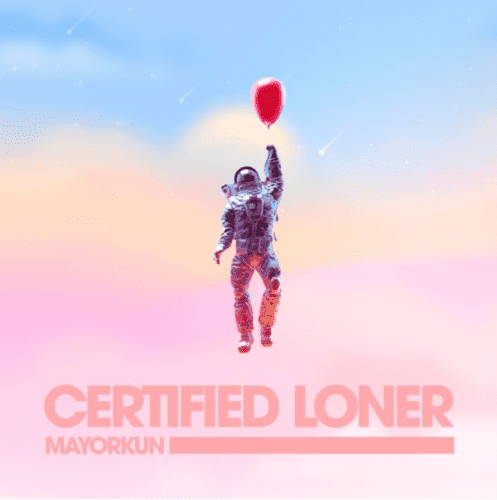 Mayorkun Unleashes Hotly-Anticipated Nobody Get Time For Competition CERTIFIED LONER.
Summer is upon us this 2022 as Mayorkun drops his first single of the year titled, " Certified Loner " (No Competition), produced by Clemzy. GET HERE
Having amassed over 200 million streams and back-to-back #1 singles in Nigeria, Mayorkun burst onto the scene with a chart-topping debut solo single 'Eleko' in 2016, and has emerged as one of the most exciting artists from Lagos in recent times. He has since dropped a number of further hits including 'Mama', 'Che Che', 'Bobo' featuring Davido, 'Up To Something', 'Geng' and 'Of Lagos'.
Last year 2021, Mayorkun released his sophomore album titled "Back In Office" which housed the hit tracks; Back In Office and Holy Father (feat. Victony).
Released to coincide with the Nigerian independence month, Back In Office follows on from his 2018 debut album The Mayor Of Lagos and sees Mayorkun continue with the mayoral theme as he re-enters a new term as mayor of his hometown. Back In Office is a twelve-track LP featuring both his 2021 singles. The first of which is the title track that showcases his trademark vibrant Afrobeats sound with an amapiano twist, alongside August single 'Let Me Know', a smooth and earnest dose of Afrobeats with romance at its heart.
Today June 17, 2022, Mayorkun kick starts the year and activates '22 Summer with CERTIFIED LONER (NO COMPETITION).
Notable Lyrics
So nobody gat time for competition
O Gbona no Air Condition
Nobody can take my position
E sure for me o, Till i hang jersey o
So many talking Isokuso
When everything 9ice, Gongo Aso
You see the flow e dey reserve
The gbedu choke e dey reserve…
Listen and Enjoy!