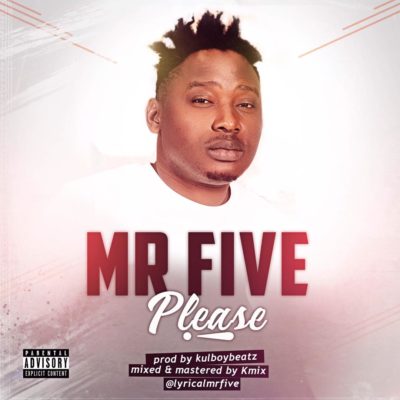 This second single from Mr Five will trigger love-dimples " – Mr Five's Management recently produced a single for Mr Five titled "Please". This tune has already received tremendous endorsements from fans and industry role-players all over the globe. The single triggers positive emotions with its sing-along lyrics and warm melodic flow.
Mr Five, who remains emphatic about his love message crafted this ingenious art. With the warm reception in the music industry and the ever-increasing fan base, the season is set to boom for this multi-talented artist.
While this tune is highly recommended for lovers and the warm-hearted, it is worthy of note that Mr Five is continually working on his debut album which is set to be released soon.
For more information, promo requests, or to arrange an interview, contact:
Oluyinka O.A ([email protected]), (+27 848789909).

"Mr. Five – "Please"", 5 out of 5 based on 1 ratings.
---