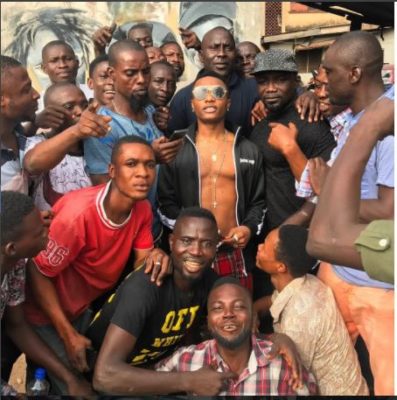 On Monday, 30/10/2017, Wizkid made an emotional visit to Surulere, where he began his music journey. The singer's appearance in the Surulere environs, was a big surprise to residents of the area who gathered in mass to have a feel of what it is like in the presence of one the successful "sons of Surulere." It was like a massive homecoming for the Star boy and it confirms his status as the "man of the people."
Social media has been flooded with pictures and videos of Wizkid's visit to his roots in Surulere. Just like the fans, Weezy seemed to enjoy every bit of his visit and it was evident in his Instagram post which he captioned:
"My people say come home everyday"
See video below.