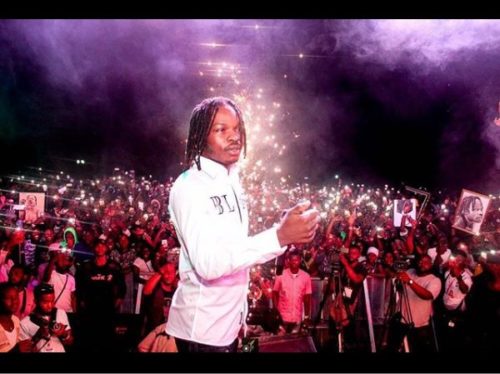 It  was an unforgettable moment for the Marlians in UK as their President, Naira Narley delivered a spectacular performance, energy, stagecraft and crowd control at the O2 Academy Brixton, United Kingdom on the 3rd of February 2020, which convened over 10,000 fans in attendance.
Naira Marley thrilled his UK fans by performing some of his most acclaimed hits back to back; Tingasa, Puta, Am I A Yahoo Boy live on stage. He made people 'Tesumole' and jo (Dance) 'Soapy.' It was an all exciting affair for the crowd and also a great time for everyone in attendance.
However, the show was reportedly flaw with bad news, recall about the news of a young man in his 20s who was stabbed outside the venue where Naira Marley was billed to perform as reported by the Metropolitan Police UK  via their twitter page.
Though, In the late hours of February 3, 2020,  news of a man being stabbed at Naira Marley's show are off the mark. Lambeth Police clarifies that, "We were called to Stockwell Road, Lambeth at 21:41hrs (9:41 pm) to a report of a stabbing. Officers and Ambulance attended and treated a man in his 20s with a stab wound. He was taken to hospital in a non-life threatening condition. No arrests; enquiries continue."
Nonetheless, the wound is said to not be life-threatening. While the venue was then locked, preventing people from entering, Marley proceeded to excel at his show. He gave his UK fans the best performance ever alongside dancer Poco Lee.
Watch his full performance at 02 Academy Brixton below:

"Naira Marley Connects With Marlians In UK, Shuts Down The 02 Academy Brixton || Watch Video", 3 out of 5 based on 34 ratings.
---