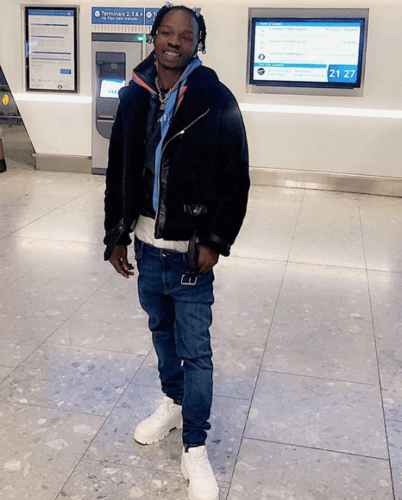 Nigerian singer, Naira Marley's show in Dublin, Ireland was shut down due to gang violence.
Naira Marley was billed to headline a show at Dublin on Saturday, July 6, 2019, but all hell broke loose as the show was shut down due to gang violence.
According to an Irish news website, Dublin Live, the incident occurred at Lost Lane just off Grafton Street before the "Soapy" singer could perform. Following the gang violence, it was reported that the scene has since been closed off to the public.
It was also reported that a number of weapons were seized and the Irish police have also arrested a man in his 20s in connection with the incident.
An eye witness identified as Samuel said: The Irish police arrived on the scene and "drove everyone out" before shutting the show down.
"An African artist 'Naira Marley' was headlining a show at Lost Lane yesterday with some other upcoming acts.
"We came for the event which started around 10:30pm.
"People were waiting for the artist to perform when all of a sudden gardai came to the venue, drove everyone out and shut it down.
"Afterwards Garda came in tens and filled everywhere. Everyone was still surprised and curious as to what was going on because no gang attacked or anything."
"They filled the street around the venue confused as to where to go and some angry at the organizers asking for a refund."