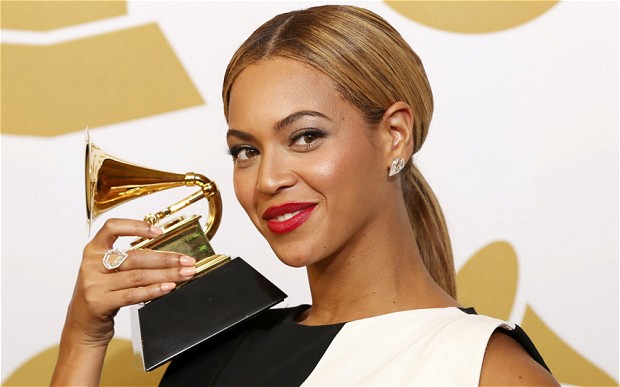 Nigerians have called out American singer, Beyonce for failing to lend a voice to the ongoing protests in the country.
Since the emergence of the #EndSARS protests in Nigeria, international celebrities from all over the world ranging from artistes, actors, footballers have all supported the movement. From Kanye West, Twitter CEO, Jack, Trey Songz, Lil Baby, Diddy, Wale, the number of international celebrities speaking up keeps increasing by the day.
However, Nigerians are yet to get a reaction from Beyonce and this is due to the fact that her recent visual album "Black Is King"  was heavily influenced by Nigerians. Artistes like Wizkid, Tiwa Savage, Yemi Alade, Tekno, Burna Boy, Mr Eazi,, and other Nigerian creatives were on the whole project and her failure to speak up has caused a stir amongst Nigerians. This is coming after Tiwa Savage via her social media page called on the singer to lend a voice to the protest in the counbry.
See the tweets below:
Beyonce when Beyonce when
using Africa as Africa needs her
Aesthetics to lend her voice pic.twitter.com/LZOrzk0kUi

— My tweets are underrated (@Undone_rice) October 15, 2020
If Beyoncé makes any speech or types up any stuff on her notes about the movement at this point, it's just eye service .

We are good without her "Mama Africa" input . Appropriator oshi

— BOBRISKY (@BobriskyNG) October 16, 2020
Where are those people that wanted to give Beyonce mama Africa because she packed Nigerian/African artiste on her album?

Its been over one week your mama Africa hasn't said a thing about #EndSARS.

— KANNY? #EndSARS (@o_kanyy) October 16, 2020
Nigerians: Please Come help us protest Mama Africa.

Beyonce: I never realease Album ooo pic.twitter.com/LJGrQsqrWW

— JeroMe????? (@JeminisceNG) October 16, 2020
.@TiwaSavage calling out Beyoncé and @tokstarr calling out @KimKardashian. You love to see it. But it too late. Anyone who hasn't commented on #EndSARS at this stage doesn't care or think Nigeria ?? is important enough. It's simple as ABC.

— Dr. Dípò Awójídé (@OgbeniDipo) October 16, 2020
Dear @Beyonce
When you released Lion King, many Nigerians saw it a moment of unity for all black people. A true "Wakanda" moment.

Our people are being killed by police.
Take a moment @Beyonce.
Lend a voice for the millions of Nigerians who love you.

Help us #EndPoliceBrutality

— #OurFavEndSARSDoc ????? (@DrOlufunmilayo) October 16, 2020
Beyonce came to Africa, featured African Artists to revive her dead career, some clowns ? called her Mama Africa. Where is y'll Mama Africa now? #EndSARS #EndSWAT

— Duke of Africa (@Allezamani) October 16, 2020
Beyonce came to Africa, featured African Artists to revive her dead career, some clowns ? called her Mama Africa. Where is y'll Mama Africa now? #EndSARS #EndSWAT

— Duke of Africa (@Allezamani) October 16, 2020
The earlier y'all realize these international artistes/brands won't speak on the #EndSARS issue if it's not benefiting them the better.

Free Beyonce, it's not time to do atilogu choreography and costume play !!

— ???? x?™ #EndSARS ?? (@dejiimole) October 16, 2020
This could be your own daughter. We don't know who's next. I thank Twitter for the #EndSARS emoji, Beyonce don't deserve Mama Africa. Ministry of injustice, Thanks Jack #twitterDown, #JosProtest #EndSARS pic.twitter.com/0sCffnagq8

— Ose Talks (@osetalks) October 16, 2020
Beyoncé would come and steal African culture and claim to be paying homage to Africa, homage that nobody asked for, if she really wants to pay homage she should start by assisting in tackling problems in Africa like #EndSARS

— ENGLISH TEACHER ???? (@1_Ajibade) October 16, 2020
If you ever agitated for Beyoncé to be named Mama Africa because of her lion king album you deserve to be stoned. #EndSARS #EndSWAT

— BENUEGIANT?#ENDSWAT (@one_dosh) October 16, 2020
If you ever agitated for Beyoncé to be named Mama Africa because of her lion king album you deserve to be stoned. #EndSARS #EndSWAT

— BENUEGIANT?#ENDSWAT (@one_dosh) October 16, 2020
Beyoncé dey mine African culture like cyrpto. E reach #EndSARS she turn mute. Werey wey dey disguise.

— Ogechukwu Onye Life (@kingsleynovich) October 16, 2020