Last Updated on Mar 11, 2022 | 00:11 by Tommy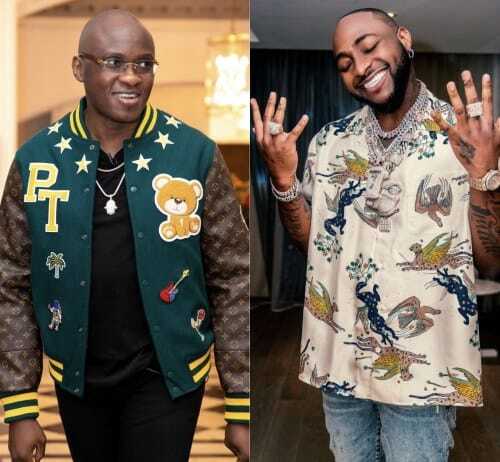 Davido and the founder of Salvation Proclaimers Anointed Church, Pastor Tobi Adegboyega are trending for not-so-holy reasons.
Pastor Tobi found himself on the harsh side of social media after a video of him spraying Davido bundles of cash at a nightclub found itself on the internet.
In the video making rounds, Pastor Tobi and some of his friends came out to celebrate with Davido and his friends after his sold out 02 show.
Netizens wasted no time in reacting and as one would expect, wasted no time in dragging Pastor Tobi. They claim he is not behaving like a Pastor would and he is leading his flock to damnation.
Reacting to all the bashings and drags, Davido and Pastor Tobi posted a video which they used to send a message to the world using Pastor's Tobi Favorite song.
In the video, Davido told Tobi Pastor Tobi to Ignore the World and Never forget to Tell his haters "FEM".
Watch the video below
View this post on Instagram